10 Myths About Doctors In Singapore
Posted on 27 Jan 2018
Myth number one: None of us look like Dr Mike. We gathered most of these misconceptions after exchanges with friends, relatives, and taxi uncles. Read on to find out 10 other popular myths about doctors in Singapore.
(Pssst....go to this link if you are just here to FIND a trustworthy doctor in Singapore.)
1. Doctors in Singapore earn $10,000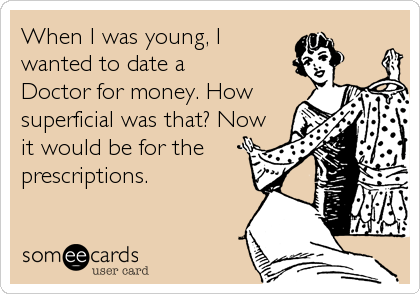 I thought I should get this one out there first, just because of how many taxi drivers and friends I have who believe this.
As a doctor in a public hospital, a Medical Officer's take home pay is approximately $4000 - $5000, and this will last for as long as you decide not to specialise. I know of friends who've been doctors for 8+ years earning this same amount.
Even if you take the fastest route to becoming a specialist, it takes a minimum of 10 years to earn $10,000:
1 year as a House Officer: $3000
3 years as a Medical Officer: $4000 - $5000 (variable depending on number of calls)
4 years as a Registrar: $6000 - $7000
2 years as an Associate Consultant: $9000
Consultant: $10,000 +
Training spots can be very competitive, so you may get stuck at each step of the way for a couple more years.
Furthermore, the majority of doctors never specialise, hence continue to earn a Medical Officer pay for as long as they stay in the public sector. Oft repeated, but being a doctor in Singapore is not one career to get rich quick.
2. Doctors have an active love life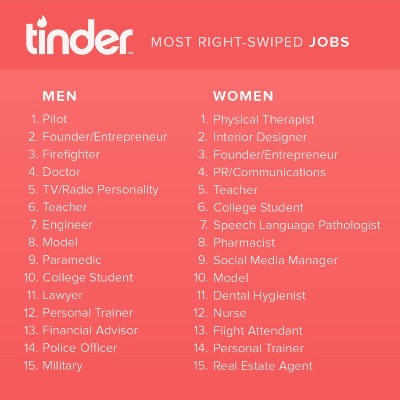 Why don't female doctors get any love?
Declaring you're a doctor on Tinder MAY help, but working long hours means that dating takes a backseat. An average week looks like this:
Monday to Friday: 7 am - 6 pm
Saturday or Sunday: 730 am - 1230 pm
1x 30-hour call a week or fortnightly, where we start a shift at 7 am and end at 12 pm the following day.
So if you match with doctors on Tinder who are free to text but never free to meet - Now you know why.
3. Doctors in Singapore only want to date doctors
I know plenty of friends who'd love to have a non-doctor partner (bonus points if you happen to look like Song Joong Ki). It's incredibly boring to talk about medicine all day long.
On the other hand, the nature of our work means that we don't get to meet people outside the hospital very much. Doctors could date other professions within a hospital (including nurses, physiotherapists, dieticians etc), but more often than, they're just as busy.
So if you've always wanted to date a doctor yourself, I know of a good number of doctor friends to hook you up with :-) It's probably not as glamorous as you think though.
4. Being a doctor in Singapore involves glamorous partying
Starting work between 6 - 730 am, 5 to 6 days a week, quickly puts paid to any thoughts of having a late night out.
A recent once in a blue moon meet-up with colleagues went something like this: dinner at 7 pm, conversing over drinks till 10 pm, home by 11 pm.
Even then, we were still groaning about having to get back to work for 7 am the following day. Next to us was a table of law/finance people who were there from the time we arrived, till when we left.
Those regulars you see at the trendy bar or club in town? Nope, they are almost never doctors.
5. Doctors stop having exams once they graduate
This is the one myth that I fell for myself - I stupidly believed that I could stop being a student when I finally graduated, after 6 long years of studying.
Doctors in Singapore have to do plenty of exams throughout their career - UK exams, US exams, Singapore exams, 8 hour long exams, written exams, practical exams, 5000 questions in the question bank kind of exams....The horror only ends once you become a consultant.
Be prepared to do at least one exam a year as a doctor in Singapore. These are difficult exams too, with a pass rate of less than 30% at times.
6. Doctors in Singapore are healthy
We are all super duper healthy ourselves, since we're always preaching to our patients...Right? You'd probably expect us to have a diet consisting of quinoa bars and 150 minutes of exercise a week.
The truth is, long hours and lack of sleep means that exercise is often not a priority. I know colleagues who can barely do a flight of stairs without panting.
Diet wise - it's incredibly tricky to eat healthy, or even at all when busy at work. It's common to find a doctor stocking up at 7-11 on chocolate bars, gummy bears and sugary drinks before a busy call. Besides, we are Singaporeans after all, which means that when we do have time for a proper meal, it often involves pigging out.
7. Doctors in Singapore wear white coats
White coats are only worn by medical students, and various other health professionals such as physiotherapists and speech therapists.
Multiple studies have shown that white coats and ties carry a risk of being infested with nasty bugs - Which is why you don't see either worn by hospital doctors anymore!
8. Doctors resuscitate everyone in hospital, successfully
A large number of patients in the hospital whom we expect to pass away will already have a DNR (do not resuscitate) in place. Having to resuscitate a patient we didn't expect to collapse is bad news - CPR often doesn't work.
Even with the best equipment and training, only about 5 - 10% of hospital resuscitation attempts are successful.
Of the dozens of resuscitation situations I've been in myself, less than 10 have brought the patient back - and these were mostly in the ICU settings when we had all the necessary equipment, as well as trained personnel to start CPR immediately.
9. Shocking a flat-liner back to life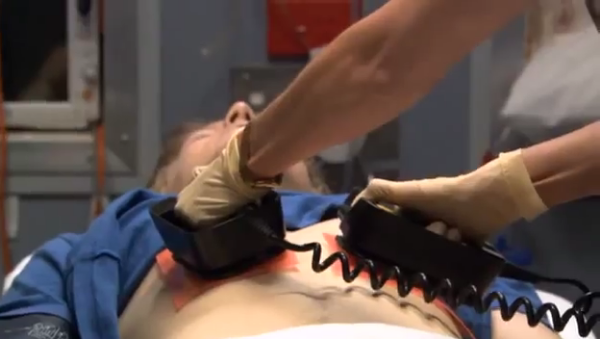 Ever seen a TV show where the ECG tracing shows a flat line, and a defibrillator literally shocks a person back to life? Nope, doesn't happen in real life. In fact, when the tracing shows a flat line like this:
What the patient needs is CPR, not a defibrillator. A defibrillator is only handy when the heart has an out-of-sync rhythm.
10. Doctors run the hospital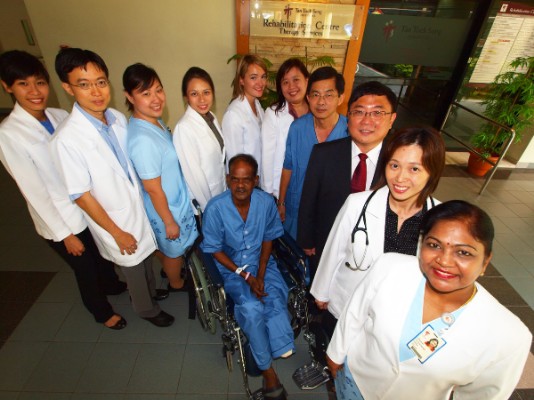 We don't. We are only part of a huge team that includes, nurses, dieticians, physiotherapists, speech therapists, occupational therapists and clerks, but to name a few.
Everyone plays an equally important role in ensuring that all runs smoothy in the hospital. Medical student wannabes, if you don't know this yet, time to correct that. You'll inevitably get asked about it at your interviews.
---
And on that note, how many of these myths did you already know? I won't fault you at all if you didn't know any of them; blame TV and social media instead for perpetuating most of these myths.
In the mean time, banish any image you have of a finding a Singaporean doctor with a six pack, cute dog and Ferrari, unless, of course, Dr Mike decides to move to Singapore in the near future.
But hey, if you simply want to find a good doctor that other doctors trust to help with your medical issues, you can head to this link here.