7 Commonly Prescribed Medications In Singapore You Shouldn't Be Giving Your Kids
Posted on 1 Feb 2018
Kids fall sick all the time. It's no surprise, given that they are exposed to the United Nations of Germs on a daily basis (AKA pre-school), even while their immunity is still developing.
My own 2 children also fall ill at least twice a month on average. It's kinda like playing germ bug Russian roulette - each time they fall sick, I can pick from one of:
Vomiting
Diarrhea
Fever
Cough
Hand, foot and mouth disease
Skin infections
Therefore, if I medicate them every single time they do, they would have been exposed to a ton of different medications by the time they grow up, some of which may do more harm than good.
Case in point: you may have read the recent news about a 1 year old kid who overdosed on cough medication.
This post covers some of the most commonly prescribed medications in Singapore that you should definitely think twice about before giving to children.
1. Codeine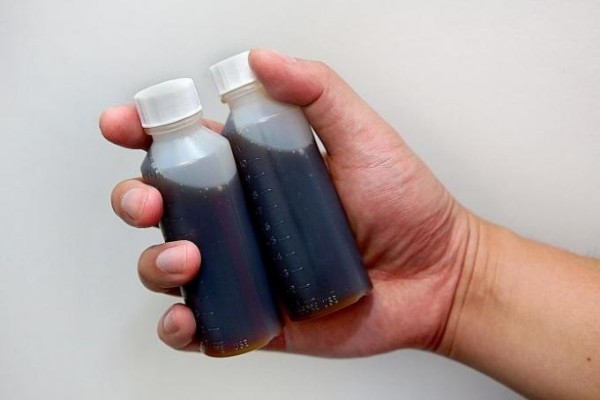 Examples sold in Singapore:
Fedac Co.
Dhasedyl
Codeine
Phenexpect Co.
Codeine is a good friend of morphine, cocaine, and opium. It makes us feel relaxed, but also slows down our breathing.
Apparently, somebody from a long, long time ago decided that it was a good idea to dope kids.
When junior is having breathing difficulties during bronchiolitis and bronchitis episodes (rings a bell? Good, you're an experienced parent!), their body is gasping for air, and they're trying to breathe as fast as possible to catch a breath.
You can probably imagine why adding codeine to this mix is a bad idea - it slows down their breathing, which is completely counter-productive.
In fact, the FDA has issued a warning against the use the use of codeine in children, especially in those less than 2 years old. Their advisory came about after a series of deaths were reported (Kelly et al. 2012; Dart et al. 2009).
2. Sleepy running nose medications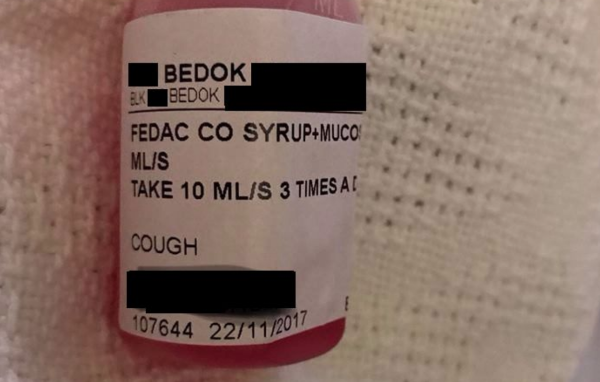 Examples sold in Singapore:
Chlorpheniramine (Piriton)
Dexchlorpheniramine (Polarax)
Triprolidine + Pseudoephedrine (Fedac)
Otherwise known as "sedating antihistamines", these medications make children feel sleepy, and may cause their breathing to slow down. It also tends to stay in the body until the next day, impairing their focus and ability to study (Kay 2000).
Sleep medications have also been known to cause nightmares and disrupted sleep in children.
Do take this into account the next time you request for sedating running nose medications just so that "mummy and daddy can have a good night's sleep"!
3. Cough medications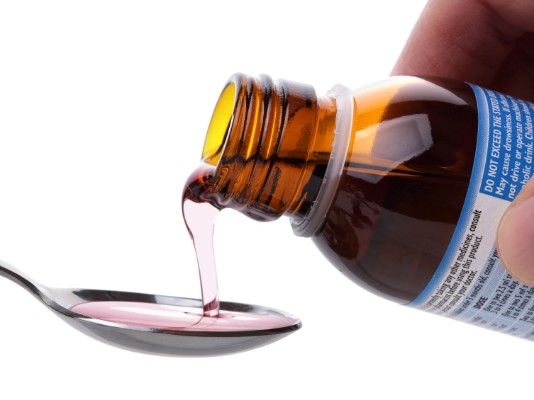 Examples sold in Singapore:
Dextromethorphan
Diphenhydramine
Promethazine
Ivy leaf extracts
Cough medications are generally safe, but we should first understand the reason why we cough.
Coughing is one of the most primitive reflexes - we cough to remove *crap* from our lungs. Doesn't quite make sense to prevent your child's body from doing what it's supposed to do, does it?
Using these medications may also mask a real problem your child might be having. If it's a common cold, the cough will go away in a week or two without medications. Otherwise, chances are, your child might need more than just cough medications.
If that doesn't convince you enough, cough medications have also been associated with unexpected infant death (Rimsza and Newberry 2008).
Yes, I know persistent coughing is annoying, so perhaps you could try some honey: Paul et al. 2007 found it to be more effective than Dextromethorphan in soothing a bad cough. Do note that honey cannot be given to toddlers under the age of 1 years old (with thanks to Dr Y YY for pointing it out).
4. Promethazine
I know this drug belongs to the class above, but I wanted to pull it out for special mention.
Promethazine can rarely cause an *oculogyric crisis* in small children. Meaning to say, a temporary condition where the childs' eyes will roll upwards, accompanied by his neck becoming stiff.
It's not life-threatening, even though it can look quite scary. But why don't you just avoid the risk in the first place?
Promethazine should generally be avoided in those less than 2 years old (Hickson, Altemeier, and Clayton 1990). The younger your child, the greater the risk of oculogyric crisis.
5. Vomiting medications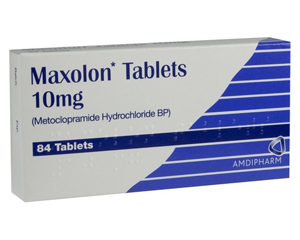 Examples sold in Singapore:
Metoclopromide (Maxolon)
Domperidone
Dimenhydrinate (Dimenate)
These medications are simply not very effective for children (they only work half of the time, or less).
Vomiting medications can also cause oculogyric crises (DeCamp et al. 2008).
6. Phlegm medications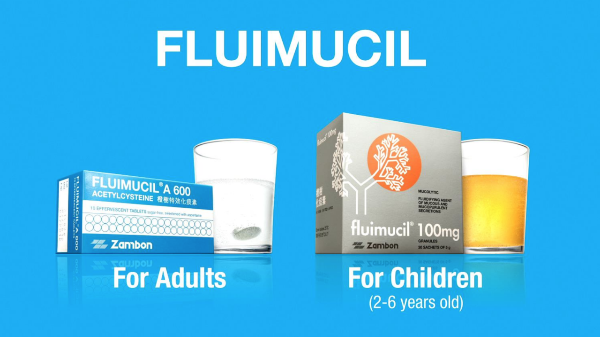 Examples sold in Singapore:
Acetylcysteine (Fluimucil)
Carbocisteine (Rhinathiol)
The Health Sciences Authority has advised doctors not to give phlegm medications to children less than 2 years old, because it can cause obstruction to their windpipes.
Furthermore, it's also worth noting that phlegm medications have not even been proven to work in the first place (most studies are small, and the methods used questionable).
7. Fever medications through the buttocks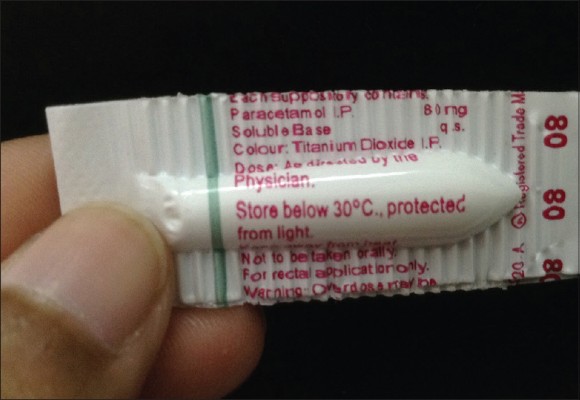 Examples:
Diclofenac
Paracetamol suppository
These fever medications work exactly the same as the oral ones, perhaps just slightly faster. However, treating the fever prevents your child's body from fighting the infection more effectively.
*Hold on doc, what are you talking about?*
You see, a higher body temperature enables our immune cells to grow faster. To emphasise again, your child responded to the virus or bacteria infection in this manner, so that their immune soldiers can grow at a faster rate (remember primary school biology? Rate of cell growth ∝ temperature). So just let your child's immune system get on with their job!
About whether fever "burns" the brain, that's the subject of my next article.
Bonus: Loperamide
Since I still have your interest here - Loperamide is a medication that stops diarrhoea. It shouldn't be given to less than 3 year olds (Li, Grossman, and Cummings 2007). There've been instances where it caused a toddler's gut to completely stop working!
---
To sum up, do note that these are general guidelines only. Most of all, you should always seek the advice of your GP or paediatrician when serving medications to your kiddo. Hopefully this post helps!
Dr Paul Ang is a family physician at Zenith Medical Clinic. He's keen to improve the way primary care (or GP services) is delivered. He's also involved in gpwiki.com, a social project where he shares his knowledge and experience with young GPs. In his free time, Dr Paul can be spotted cycling around the Punggol and Sengkang areas with his two young boys and spouse. His favourite cycling spots include Coney Island, Punggol Waterway Park and Sengkang Riverside Park.
References
Dart, Richard C., Ian M. Paul, G. Randall Bond, David C. Winston, Anthony S. Manoguerra, Robert B. Palmer, Ralph E. Kauffman, William Banner, Jody L. Green, and Barry H. Rumack. 2009. "Pediatric Fatalities Associated with over the Counter (Nonprescription) Cough and Cold Medications." Annals of Emergency Medicine 53 (4):411–417.
DeCamp, Lisa Ross, Julie S. Byerley, Nipa Doshi, and Michael J. Steiner. 2008. "Use of Antiemetic Agents in Acute Gastroenteritis: A Systematic Review and Meta-Analysis." Archives of Pediatrics & Adolescent Medicine 162 (9):858–65. https://doi.org/10.1001/archpedi.162.9.858.
FDA, Research, Center for Drug Evaluation and. n.d. "Drug Safety and Availability - FDA Drug Safety Communication: FDA Restricts Use of Prescription Codeine Pain and Cough Medicines and Tramadol Pain Medicines in Children; Recommends against Use in Breastfeeding Women." WebContent. Accessed November 27, 2017. https://www.fda.gov/Drugs/DrugSafety/ucm549679.htm.
Hickson, Gerald B., William A. Altemeier, and Ellen W. Clayton. 1990. "Should Promethazine in Liquid Form Be Available Without Prescription?" Pediatrics 86 (2):221–25.
Kay, Gary G. 2000. "The Effects of Antihistamines on Cognition and Performance." Journal of Allergy and Clinical Immunology 105 (6, Part 2):S622–27. https://doi.org/10.1067/mai.2000.106153.
Kelly, Lauren E., Michael Rieder, John van den Anker, Becky Malkin, Colin Ross, Michael N. Neely, Bruce Carleton, Michael R. Hayden, Parvaz Madadi, and Gideon Koren. 2012. "More Codeine Fatalities after Tonsillectomy in North American Children." Pediatrics 129 (5):e1343–e1347.
Li, Su-Ting T., David C. Grossman, and Peter Cummings. 2007. "Loperamide Therapy for Acute Diarrhea in Children: Systematic Review and Meta-Analysis."
PLOS Medicine
4 (3):e98.
https://doi.org/10.1371/journal.pmed.0040098
.
Paul, Ian M., Jessica Beiler, Amyee McMonagle, Michele L. Shaffer, Laura Duda, and Cheston M. Berlin. 2007. "Effect of Honey, Dextromethorphan, and No Treatment on Nocturnal Cough and Sleep Quality for Coughing Children and Their Parents." Archives of Pediatrics & Adolescent Medicine 161 (12):1140–46.
https://doi.org/10.1001/archpedi.161.12.1140
.
Paul, Ian M., Jessica S. Beiler, Tonya S. King, Edelveis R. Clapp, Julie Vallati, and Cheston M. Berlin. 2010. "Vapor Rub, Petrolatum, and No Treatment for Children With Nocturnal Cough and Cold Symptoms." Pediatrics 126 (6):1092–99.
https://doi.org/10.1542/peds.2010-1601
.
Rimsza, Mary E., and Susan Newberry. 2008. "Unexpected Infant Deaths Associated with Use of Cough and Cold Medications." Pediatrics 122 (2):e318–e322.