7 Myths About Pharmacists In Singapore
Posted on 29 Jan 2018
Ever wondered what it's like working as a pharmacist in Singapore? Always getting the stink-eye from your pharmacist friend because you constantly joke that all she does is "count pills" and dispense cough syrup?
This post is for you.
1. Anyone can call themselves a "pharmacist" in Singapore. It's just a job title for people who work in a pharmacy, no?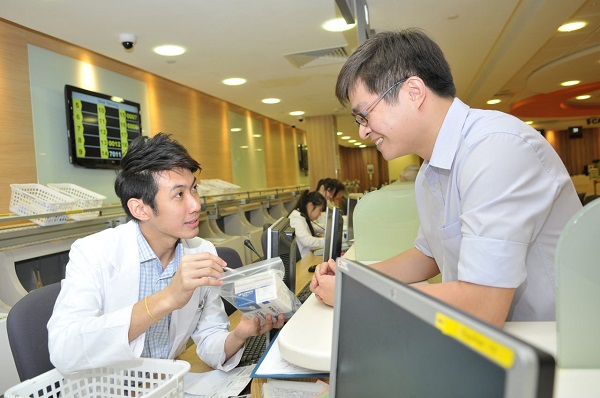 Only pharmacists licensed by the Singapore Pharmacy Council can call themselves pharmacists and use the title in their work.
Registration to be a pharmacist includes having a degree in pharmacy and fulfilling all accompanying professional requirements (read: exams, clinical training, and more exams).
You can check if the person who claims to be a pharmacist really is one at this link here.
2. Pharmacists only counts pills.
Contrary to popular belief, pharmacists do much more than count pills, although some of us quite excel in the mental focus needed to count stuff.
Your prescription from the doctor can be fulfilled at most retail pharmacies on the island. The pharmacist on duty has to first make sure that the prescription is genuine (photocopies and expired scripts are not honoured) and is written by a doctor, dentist or vet licensed to practice in Singapore.
They typically have 2 seconds to do this, so yes, they have very powerful eyes, but also tonnes of experience with people trying to "smoke" a fake prescription for very powerful medication.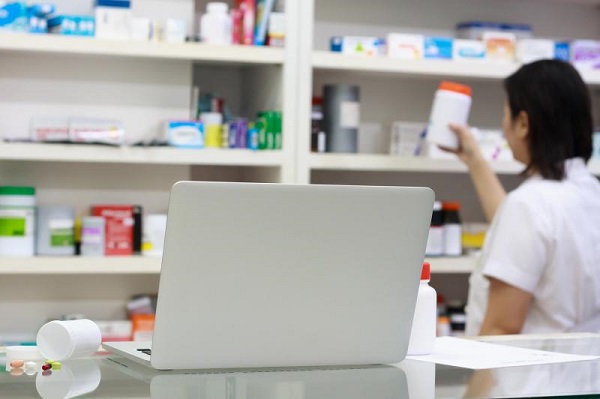 This CSI is followed by verifying your identity and health conditions as the pharmacist is the final checkpoint before you take the medication home – so in the unlikely event of any error in your medication, the pharmacist has a quite some responsibility to bear in the eyes of the law (so please, don't rush them to hurry along with your prescription!).
3. My pharmacist charges so much for medication!
Let's just say, there's no bargaining when it comes to the prices of medication. We charge what the pharmacy as a company decides to charge. The pharmacy is not a flea market, guys!
Public healthcare institutions (hospitals, polyclinics) tend to purchase medication in bulk and whenever feasible, as generics (contains the same active ingredient but made by a different company from the brand name medicine). They also offer subsidies which may apply to you, and sometimes the option of instalment payment.
Compared to retail pharmacies you find in shopping malls, buying medication at public institutions is usually a more economical option.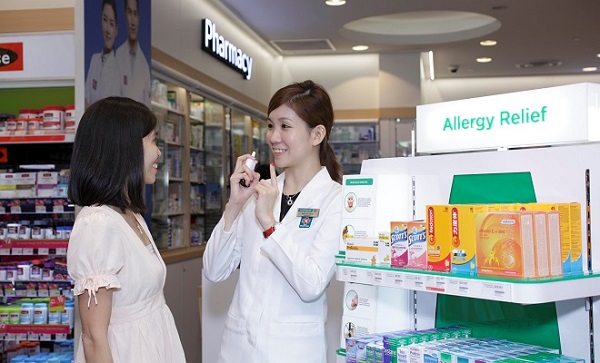 Retail pharmacy chains have more overheads to account for, including rent at the mall, so it's no surprise that there may be a mark-up on certain products. However, these pharmacies stay open later into the night and are convenient when you need some advice on anti-acids after a spicy hotpot supper!
Some retail pharmacies carry generic versions of medication alongside the branded ones, so it's no harm really to ask your friendly pharmacist if he stocks some!
4. Pharmacists in Singapore only work in hospitals or at Watsons/Guardian.

The face of pharmacy tends to be pharmacists who work in the outpatient dispensaries in hospitals and polyclinics, and those who sell you cough and cold medication in chain pharmacies like Watsons, Guardian and Unity.
However, there are many pharmacists "hidden" away from plain sight, but who still put in a shift ensuring the accuracy and safety of your medication!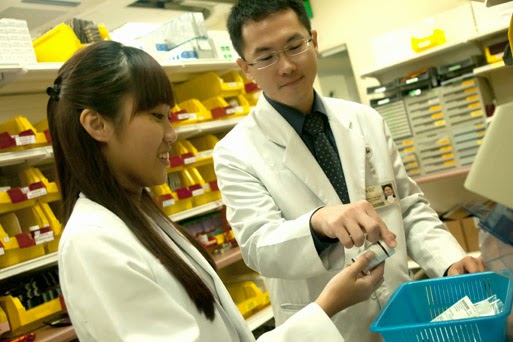 For example:
Pharmacists can also be found in academic institutions where they not only teach future generations of pharmacists, but undertake research as well. Who knows, they might only be this close to discovering the cure to cancer!
The supply chain of medicines involves pharmacists too! Your medication passes through many "hands" before it lands in yours. Importing medication (otherwise known as poisons, if taken inappropriately) into Singapore requires a special poisons license which only pharmacists can apply for and hold.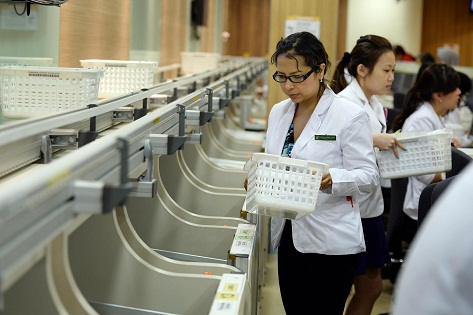 Pharmacists oversee operations that transport certain medications like vaccines and insulin. These need to be kept cold throughout transport and storage to ensure they arrive at your neighbourhood clinic in the best quality.
Pharmacists also play active roles at regulatory agencies like HSA and MOH to enhance medication safety and your access to medication. Many of our fellow pharmacists are also involved within the manufacturing and marketing divisions of pharmaceutical companies.
5. The pharmacist at Watsons/Guardian is there because my hand is too short to reach for the bottle in the glass cabinet behind the counter.
Medications in Singapore fall into three large categories –
GSL -General Sales List, medication which you can purchase "off-the-shelf" (think paracetamol and antacids)
POM - Prescription Only Medication, medication which requires a valid prescription from a registered medical practitioner to purchase (most antibiotics are in this category)
P - Pharmacy, medication which can be bought under the advice of a pharmacist (some cough and flu medication, steroid creams and more).
Because of certain precautions and ingredients they contain, some medicinal preparations require the input of a pharmacist before purchase, and fall under category "P". We typically keep these locked in the glass cabinet behind us so it's see-no-touch! (I kid).
On a more serious note, in this case, children have smaller bodies than adults and usually require adjustment to the dose by their weight (don't worry, the pharmacist can help you with calculating this!).
Sometimes, medication can interact with other medication you are on, trigger allergies related to another medicine, or cause your current health condition to worsen. Your pharmacist is an expert on drugs and is well-informed on these, so do tell her all the medications you are currently taking, along with any drug allergies and health conditions!
6. The only time I meet my pharmacist is just before I get discharged from hospital!
Should you be unfortunate to require medical attention and be warded at a public hospital in Singapore, chances are there's a pharmacist sitting in a backroom who is one of the first few to read your backstory to your misfortune and review the medication ordered for you by the attending physician.
Depending on the medication, the inpatient pharmacist checks for suitability and suggests any dosage adjustments to be made. If all seems good, she proceeds to verify the order and the medication is packed and served to you.
This process takes place into the night (with the help of coffee and fast-food deliveries, of course) as pharmacists are part of the healthcare team which serve you at public hospitals 24/7.
7. There's only one type of clinical pharmacist.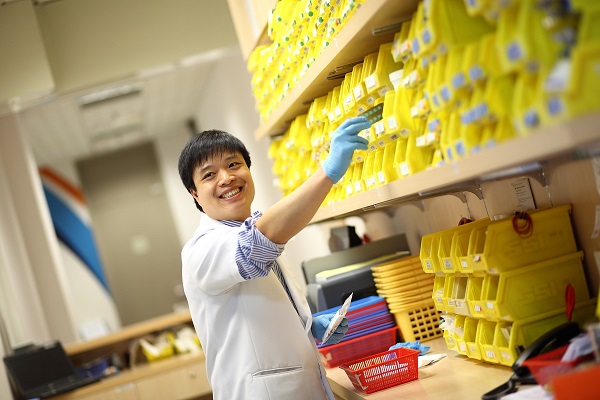 Pharmacists who work in clinical settings are known as clinical pharmacists, that said, it is a broad term. You've read about pharmacists who work in wards (inpatient) and those who work at the dispensary (outpatient).
On top of those, pharmacists can specialise in certain areas of medicine – such as nuclear pharmacy, oncology, paediatrics, critical care, infectious disease, among many others.
They further their study of pharmacy practice in the specialised area of choice and may take a certification exam to be called a "specialist pharmacist". Being specialists, their depth of knowledge allows them to contribute more in advocating safe and appropriate use of medicines in very specialised clinical settings!
---
I hope this post helps shed some light on this age-old profession. Remember that your friendly neighbourhood pharmacist is always happy to answer any questions you may have! (We are a friendly lot, really)
Sarah is a guest writer at DxD, and a fully registered pharmacist with the Singapore Pharmacy Council. She's currently working towards completing a further degree in public health. Things that excite her include a good book, a good cup of coffee and being able to help people use medicines safely.