7 Things Singaporeans Must Know About Prediabetes
Posted on 20 Feb 2018
By 2035, 1 in 4 Singaporeans will be prediabetic. It's time we get acquainted with prediabetes, the precursor of diabetes.
1. Prediabetes exists
Have you heard of prediabetes? If it's a 'No', you're not the only one. While we're all pretty familiar —and since 2016, at war—with diabetes, its precursor prediabetes doesn't get as much attention unfortunately.
Many people with type 2 diabetes first have prediabetes, often without realising it. Prediabetes is when your blood glucose level is higher than normal, but not high enough yet to be diagnosed with type 2 diabetes.
As the "pre-" affix goes to show, this borderline stage is the best chance for intervention before an individual gets full blown diabetes. It can occur in two forms:
Impaired fasting glucose (IFG)
Impaired glucose tolerance (IGT).
2. Prediabetes is reversible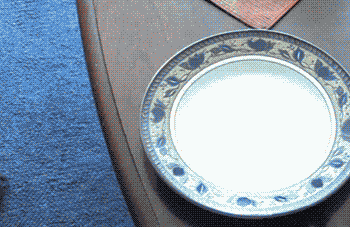 Type 2 diabetes is usually irreversible, with chances reduced even further in cases of late diagnosis. But a person with prediabetes individual can prevent progression to type 2 diabetes, or even return his/her blood sugar level back to a normal state by making the right lifestyle changes.
According to a study by John Hopkins Medicine, a 5% loss in body weight reduces the risk of diabetes by more than half. For a person who weighs 80 kg, that's only 4 kg to lose! Double that to a 10% weight loss and the risk of diabetes can be reduced by up to 85%.
3. By 2035, 1 in 4 Singaporeans will be prediabetic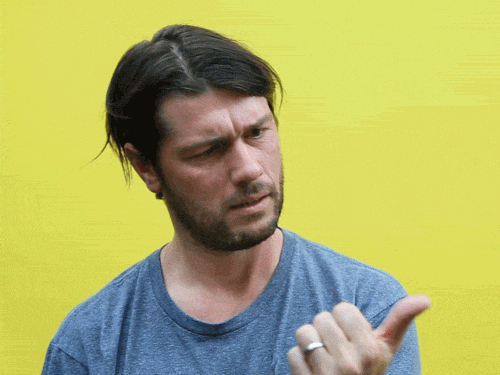 Without appropriate intervention, 1 in 3 prediabetic individuals will progress to type 2 diabetes in 8 years. The numbers speak for itself as to just how vulnerable we are to diabetes and prediabetes.
Source: Journal of Diabetes, 2017
4. Prediabetes has no symptoms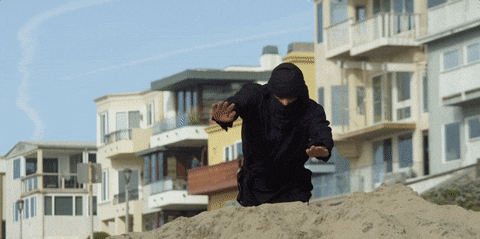 Prediabetes is asymptomatic, and many cases go undetected. The only way you can find out if you have prediabetes is via a health screening.
The most common ways of detection involve blood tests, such as a Fasting Blood Glucose Test and/or followed by an Oral Glucose Tolerance Test (OGTT).
5. How do I know if I have prediabetes?
The Fasting Blood Glucose Test is one of the most widely used methods to detect prediabetes. The test involves measuring the amount of glucose in your blood after not eating anything for at least 8 hours.
A vial of your blood is drawn and sent to the laboratory in Singapore, and results will be ready within a week. If the fasting blood sugar level falls between 6.1 to 6.9 mmol/L, further tests may be required.
Usually, this is followed by a Oral Glucose Tolerance Test (OGTT), which measures blood glucose after 8 hours of fasting and 2 hours after the person drinks a beverage containing glucose.
A person is considered prediabetic if he/she obtains a fasting blood glucose result between 6.1 to 6.9 mmol/L; and; a blood glucose level of less than 7.8 mmol/L after a two-hour Oral Glucose Tolerance Test.
6. What are the risk factors of prediabetes?
Your prediabetes risk may be increased if:
You have siblings or parents with diabetes
Have a BMI of more than 23.0kg/m2
Have a history of gestational diabetes
Lead an inactive lifestyle i.e sitting long hours at work, not having regular exercise
Regularly consume excessive amounts of sugared beverages
7. What happens once I sign up for my free prediabetest*?
In response to the government's declaration of war against diabetes, four NTU final-year students have initiated Take a Prediabetest, the first local health campaign to promote active awareness and detection of prediabetes.
As part of the campaign effort, they are partnering two neighbourhood clinics, Zenith Medical Clinic and Trucare Medical Clinic and Surgery. Sign up for your FREE Prediabetest* before 16 March at www.whatisprediabetes.co!
Contrary to popular belief, health screenings can be quick and easy. We headed down to one of our partner clinics Zenith Medical to show you what happens in one minute!
---
Take a Prediabetest is led by four NTU final-year students. The campaign aims to raise awareness about prediabetes among Singaporeans adults aged 20 to 39. In collaboration with community leaders and health partners, the team believes in fighting diabetes with active awareness about its precursor: prediabetes. As part of the campaign effort, they are partnering neighbourhood clinics to offer free fasting blood glucose tests from now till 16 March 2018. Stay tuned to Take a Prediabetest on Facebook!