A Depressed Patient's Journey Through Singapore's Hospitals Part 2 (IMH General Ward)
Posted on 5 Feb 2018
Continued from A Depressed Patient's Journey Through Singapore's Hospitals Part 1 (SGH and Mt Elizabeth Hospital)
I have to begin this by saying you are not allowed to use your phone while warded in IMH. They get a zero out of five star rating for this.
IMH General Ward:
| | |
| --- | --- |
| | IMH General Ward |
| Nurses | ★★★★☆ |
| Doctors | ★★★★★ |
| Food | ☆☆☆☆☆ |
Loving hearts, beautiful minds
Thank you Wikipedia for the picture.
I think the most intriguing experiences I have had as a patient were definitely the ones at IMH. IMH has such a terrible reputation among the public, and even among the patients I've spoken to. I am sharing my own experiences so you can draw your own conclusions.
After another suicide attempt in May of 2017 (out of courtesy I am going to spare you the details), and joining an assisted suicide organisation overseas (does this incriminate me?), I went to the A&E at IMH in great pain.
I didn't want to cry and feel pain anymore - I was so desperate to be well or 'normal' or whatever. Please, just make me okay.
I was initially extremely hesitant to be hospitalised because A Levels was arriving, and I felt I would not have time to study if I was warded. Thus, I asked the nurse attending to me if I could study if I was hospitalised. She told me that I could, but I had to use a pencil for my studies (sharp objects can be used to self-harm, or harm others).
Seeing the psychiatrist, and discussing (involuntary) hospitalisation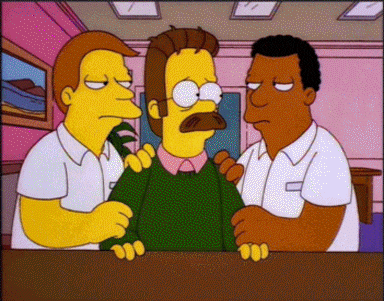 I mean, involuntary hospitalisations don't usually involve discussions.
I discussed my situation with the attending doctor at A&E. I told him that I've had ECT done in the past, and had responded extremely quickly to it.
Hence, I wanted to repeat the treatment as I'd read that there was something called 'maintenance ECT' (where you receive ECT as an outpatient to regulate your mood).
The attending doctor told me I had to be warded to receive ECT for the first time, and that he understood how I felt. I didn't want to be warded, but I knew that I was in a vulnerable period of my life and I needed help.
To avoid being warded, I told the doctor that as difficult as it was to believe, I would not hurt myself if I knew I was going to receive ECT.
He responded that he sincerely thought that it would be to my great benefit if I was warded. In the end, I reluctantly accepted, and was led by a nurse to the General Ward.
My experience in the IMH General Ward
I spent my first few days at IMH's General Ward, before being transferred to the Mood Disorders Unit (a ward specifically designed for treating mood disorders).
Inside the General Ward, there was a giant room of over 40 beds, with other mental health patients roaming about.
People were peeking out the doors looking curiously at me. I think my mom felt intimidated by the General Ward, and was extremely concerned for my safety.
On the other hand, I was already quite desensitised, so I told my mom not to worry. I changed into the IMH hospital gown. The clothes had an IMH label and a number strip on them. It was almost as if I was in prison.
Bunkering down in the IMH General Ward
As soon as the nurse took me through the doors to the General Ward, an old man (probably in his 60s) went to fetch a blanket for me. What a nice fellow!
I was provided with a bed, and many people came up to speak to me. They bombarded me with so many questions:
"What are you doing here?"
"How did you get those scars on your arm?"
"Has anyone ever told you that you look like Harry Potter?"
"Harry Potter".
I was also fed countless useless platitudes too, after telling them about my depression:
"Don't stress yourself"
"Take it easy"
"Stay positive"
As if it has ever been so easy.
Suddenly, it occurred to me that even the mentally ill can sometimes lack insight into their own condition!
A short but eventful stay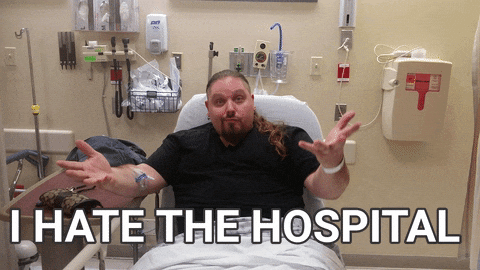 Minus the IV drip, but all of the boredom.
I mainly used my free time to study or chat with other patients during the few days that I was in the General Ward.
It was sooooooo nice hearing the alarm that rang every time physical restraint had to be used on some patient at 4 am, waking me from my sleep.
And it was soooooo nice having other patients banging on the walls and doors at some ungodly hour, waking me from my sleep.
I understood that the patients were... patients. But I still felt frustrated.
I felt so bad that the nurses working in IMH had to deal with all this. At one point, I saw a man sitting on the floor naked, where he later defecated. There were also some difficult patients who would deliberately provoke the nurses just to gather a reaction.
But ultimately, I knew that these people were ill - just as I was. I did not judge them, but only observed as I usually do.
During one of my consults with the ward doctor, I was told that the MDU would be a much more suitable environment for my recovery. So I agreed to be moved there, and eventually got wheeled off to the Mood Disorders Unit (MDU).
---
Continued in A Depressed Patient's Journey Through Singapore's Hospitals Part 3 (IMH Mood Disorders Unit)
Darren Toh is a DxD guest writer, and a former professional League of Legends player who was once the best in South East Asia. He has retired and is currently studying to get into university. He is an oddball who dares to tread where no one else does. He hates the smell of silicone.