A Depressed Patient's Journey Through Singapore's Hospitals Part 1 (SGH and Mt Elizabeth Hospital)
Posted on 1 Feb 2018
Hello everyone, it's me, Darren Toh. I suffer from severe depression, and previously wrote about my experience with Electroconvulsive Therapy here. Being renowned for having a refined taste for only the best psychiatric services in Singapore, I'm here today to present my review of 4 different Psychiatric facilities in Singapore:
The Psych Ward of Singapore General Hospital (SGH)
The Psych Ward of Mount Elizabeth Hospital (MEH)
The General Ward of the Institute of Mental Health (IMH)
The Mood Disorder Unit (MDU) of IMH.
Today, we'll be reviewing SGH's and Mt Elizabeth Hospital's Psych Wards:
| | | |
| --- | --- | --- |
| | SGH | MOUNT ELIZABETH HOSPITAL |
| Nurses | ★★★★★ | ★★★★★ |
| Doctors | ★★★★★ | ★★★★★ |
| Food | ☆☆☆☆☆ | ★☆ ☆ ☆☆ |
In May of 2016, 8 months after a relapse of my Severe Depression, and halfway through my year in Jurong Junior College, I went to the Accidents and Emergencies (A&E) of SGH.
Even though I had been seeing a private psychiatrist, things were not getting any better. It had been agonisingly painful over the past 8 months, and I had reached a breaking point where the mental agony left me unable to concentrate on my work.
I was constantly crying everyday in front of my classmates, to the point where I wasn't even concerned about being embarrassed anymore.
I wanted to kill myself - surely someone somewhere would be able to help?
The A&E nurse told me she understood, and that a psychiatrist would see me shortly. I waited for two hours while choking back my tears. When the staff finally came round, they explained that I should be warded for a few weeks while a psychiatrist titrated my medicines to get me better.
I said okay; I was so desperate to relieve my pain at that point that I was willing to do anything.
So I stayed for two weeks, past my birthday. I received a card from SGH, but I was not too sure what to make of that to be honest.
Beside my bed was this elderly Indian uncle. I'd overheard that his wife had passed away. As a result of that, he had fallen into a deep depression. He rarely spoke, and always just stared at the ceiling.
I knew that gaze...the gaze of dissociation. I've had that gaze before, where one stares into nothingness and doesn't respond to external stimuli. I was in my own world. Perhaps so was he...
One night, I heard him sobbing, and I turned around to hide my own tears. I wish I could have done something for him.
Unfortunately, my stay at SGH did not get me meaningfully better. I "faked" being better so that I'd be able to leave the hospital. I grew impatient as I was missing school.
Even though I wasn't the best of students in JC and my teachers didn't really like me because of my behaviour, deep down I really did want to be able to attend school regularly and do well for my exams. My education was, and still is important to me. But I was a troubled kid, full of problems with no solutions.
All in all, the hospital bills at SGH weren't very expensive as I stayed in the lowest class ward possible. I didn't want to burden my family with my medical bills, and they were also partially subsidised as it was a government hospital. The food did suck really bad though.
The Psych Ward of Mount Elizabeth Hospital (MEH)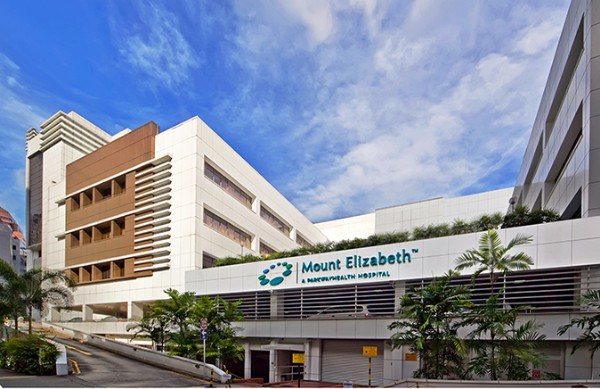 My very first suicide attempt was in June of 2016. I remember exactly what happened that day.
I had been on my bed for the whole day as it was the June school holidays. Despite many teachers and my parents insisting that I left school, I absolutely refused to. I wanted to continue my education as it meant a lot to me.
Emotionally, I had reached my breaking point. I was so afraid of taking my own life. I was researching methods, statistics, and consequences.
My sister was in the living room using her computer. It was 8 pm. I went to the kitchen to get a glass of water, and then went back to my room and closed the door. I've had enough.
I pushed out 30 tablets of Sertraline (SSRI, a type of anti-depressant). Setraline pills used to be stored in bottles, but they changed this to a blister pack as it lowered suicide rates. I swallowed all of them and went to bed, feeling at peace.
3 hours later, I woke up choking, coughing, and covered in my own vomit. My leg was twitching on its own, and I had a terrible headache. I called a close friend of mine and she spoke to me for a few hours.
Life was a black hole with me at the center. I had no direction; I was in pain, I was delirious, I was crying.
Some time passed, and I eventually made the decision to leave JC. I'd thought leaving JC would give me time to "rest", and eventually recover from my illness. This decision breaks my heart till date, because if anything, leaving school worsened my condition.
In December of 2016, I tried to kill myself for the second time. I'll spare you the details.
This time, I told my private psychiatrist. He gave me a stern and disappointed look and said, "I think you should go for ECT." I could tell he was upset I tried to take my own life. Perhaps even a little angry.
But I really needed to be spared from any kind of judgement. I was at a vulnerable period of my life, and simply needed support. I was trying my best.
There was a bed available at Mt Elizabeth Hospital, and in January of 2017 I got warded at the Psych Ward of Mt Elizabeth Hospital, and went for Electroconvulsive Therapy (ECT). This time, I was attended to by my private psychiatrist.
I stayed for a short period. After receiving 3 sessions of Bitemporal ECT, with my dosage indicated by age (there are different types of ECT), I felt so much better. I was told that I had responded extremely quickly to the treatment, and could be discharged after just one more session.
During my stay, I believe the patient beside my bed was suffering from schizophrenia (psychosis). He would stand up randomly, and stare at me during random periods of the day. I would look back at him and ask him if he was alright.
The patient responded that he was hearing voices, so I told him to relax on his bed while I called for a nurse. He fascinated me, but I think a "normal" person would have been very afraid of him. He was a man in his 50s.
The food at Mount Elizabeth was moderately better than SGH, but still terrible. They had an iPad which you could use to order your food, kind of like the ones you get at Genki Sushi.
What's wrong with hospital food, and why does it taste so horrible? Why not use the cost of the iPad to order… Genki Sushi for me? I presume it's due to nutritional reasons, but the psychological factor of eating a decent meal would outweigh the nutritional benefits of eating a bland meal, wouldn't it?
Plus, my friends who visited me brought fast food anyway.
Continued in A Depressed Patient's Journey Through Singapore's Hospitals Part 2 (IMH General Ward)
Darren Toh is a DxD guest writer, and a former professional League of Legends player who was once the best in South East Asia. He has retired and is currently studying to get into university. He is an oddball who dares to tread where no one else does. He hates the smell of silicone.