One Face Skin & Aesthetics Clinic
1 Tras Link #02-01, Orchid Hotel, Singapore 078867
GET A CONSULTATION
2008
Answer views
674 this month
Last contacted by user 1.98hrs ago
Last contacted by user 1.98hrs ago
REVIEWS
FEED
Q&A
ABOUT
PHOTOS
Overview
One Face is a professional medical team that provides holistic medical aesthetics services and skincare solutions for common skin problems of cosmetic concerns eg pigmentations, acne/pimples, the ageing skin and facial feature enhancements.
The founder, Dr David Ng Cheow Hua, started One Face Clinic in 2016 with the belief that seeking professional treatments from a well-experienced doctor is the best way to deliver consistent, effective and safe results for their patients.
Opening Hours
Tuesday to Friday: 10.30 am to 8.00 pm
(Last appointment 7.15 pm)
Saturday: 10.00 am to 5.00 pm
(Last appointment 4.15 pm)
Sunday: 1.00 pm to 5.00 pm
(Last appointment 4.15 pm)
Closed on Mondays and PH.
Treatments Offered
Acne & Scars
Aesthetic Medicine
Skin, Hair & Nails
0 Verified Patient Submitted Photos for One Face Skin & Aesthetics Clinic
-
11 Jul 2018
I have had this skin condition for years and I thought it would be something I couldn't afford to treat. It is a condition the doctor told me was a form of kerotosis, or commonly known as 老人斑 in Chinese. Before seeking treatment at One Face Clinic, I tried using Salicylic acid, which was painful, and which took very long for results to show. Moreover, it was very painful, during application, and during recovery. In essence, the acid would work slowly to 'burn' off the skin, a layer at a time. So as I said, I was pleasantly surprised that the treatment was quite affordable after I inquired. Dr David told me during consultation that my condition was quite extensive, and might require a slightly longer session to treat. I was mentally prepared to spend many hours at the clinic, but again, was quite pleasantly surprised that it wasn't as long as I thought. Carol, the friendly clinic assistant took a few minutes to properly cleanse off the areas to be treated, which was my face and parts of my neck. She then applied a layer of numbing cream, and I waited in a room for half an hour before the doctor began his treatment. Treatment took around 45 minutes.
During treatment, I could hear zapping sounds, and smell smoke as the doctor worked on my skin. I couldn't see what Dr David was doing, but I felt his steady hands. That, and the gentle patting by Carol whenever I felt pain was calming and soothed my nerves. I was nervous about the pain before treatment, however, the treatment was painless most of the time. There were some parts on my face which were slightly more sensitive, and I could feel slight pain, but this was nothing compared to the slow burn that I went through when I applied acid previously. Right after the treatment, I was given a regime of skin care products and was told to stay away from direct sunlight for a few days. Because my condition was bad, I felt a dull pain on the areas of my skin which was worked on for the first two days after the treatment. I didn't dare clean the face directly, but used the alcohol wipes provided by the clinic. By the third day, my face and neck became itchy as the skin was healing. It became more of a struggle not to scratch. By the fifth and sixth day, the scabs were dried and dropping off. I will guess this first round of treatment took care of 80 per cent of my problems. There was already a marked improvement to my appearance when I looked at myself in the mirror. Once, I had a surreal experience, and felt like I was looking at a digital recreation of my younger self in the mirror! The change was quite remarkable!
All in all, I was extremely happy with the entire experience. The clinic had a very comfortable ambiance, the staff were warm and friendly, and most importantly, I must say that I am glad that a medically trained doctor was in charge of the entire treatment. His experience showed, especially when he worked on dangerous areas near my eyes. I have heard of spa treatments that were similar and probably cost even less, but I think knowing that a doctor was in charge made a lot of difference to me!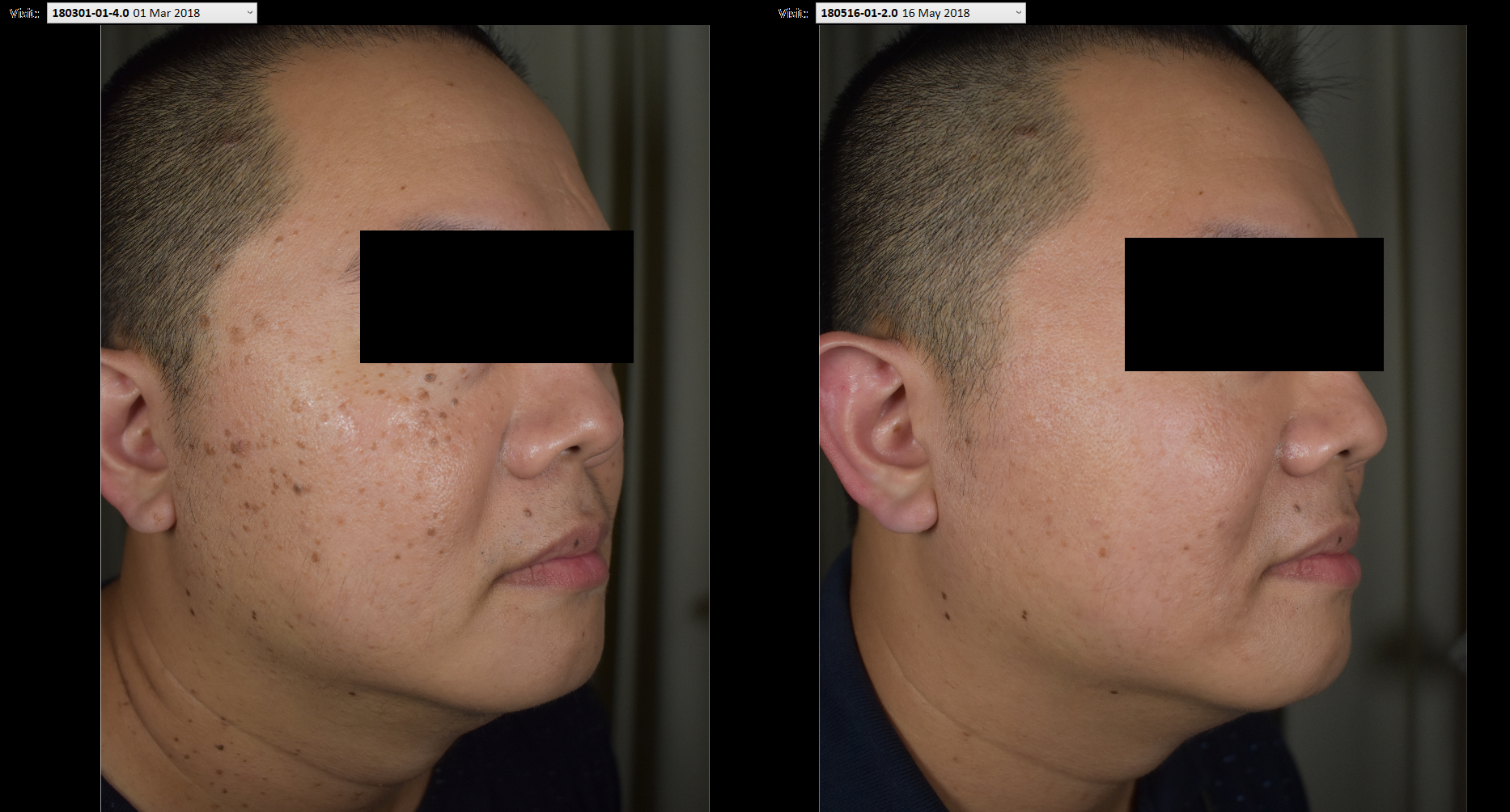 ULTIMATE GUIDE TO PIGMENTATION TREATMENT IN SINGAPORE
May 12th, 2018
Singapore
Posted on May 12th, 2018
People living in Singapore, especially those with darker skin, are highly predisposed to getting pigmentation. Women in particular are highly susceptible to issues such as melasma, freckles, Hori's naevus and the like. Many seem to think a simple "laser zapping" session solves everything. In truth, pigmentation treatment in Singapore is MUCH more complex. This post explains how you can get the best results.
0
9088 views
0

Doctors agree
DOCTORS AVAILABLE
Dr David Ng C H
Singapore