Complete Guide To NUS Medicine Application (2018 Edition)
Posted on 5 Feb 2018
I've been asked over and over again in my life for tips to successfully get into NUS Medicine.
As you can imagine, the number of requests add up very quickly. Therefore I've compiled this post below so that I can stop repeating myself :-)
PS. You can ask any medicine or dentistry application-related questions at our forum thread for medical and dental students here.
BEFORE YOU APPLY TO NUS MEDICINE...
Before you even start dreaming of donning a white coat, slinging a stethoscope around your neck and going out to save lives, there's a lot you need to know.
It's important to understand what being a doctor is really like. It's not as glamorous as the hype makes it out to be. You'll certainly be making a difference, but it's a tough road ahead....
LONG HOURS, LOW (HOURLY) PAY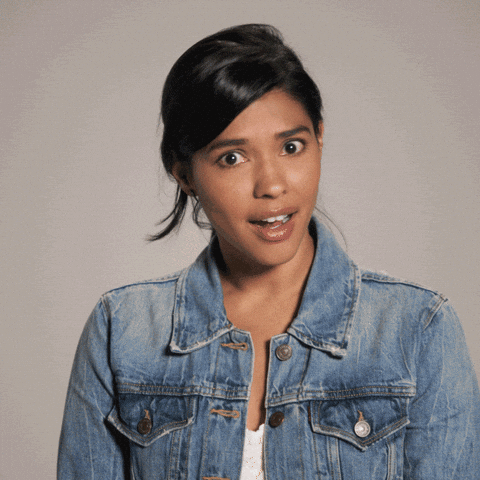 If you think you're going to make a lot of money as a doctor, think again. Whilst the salary of medical graduates may be relatively higher, the hours are so bad that your pay per hour ends up being the same or even less than the janitor working beside you.
As a Houseman, you'll be working 6-7 days a week, with minimal sleep, under lots of pressure.
IT'S MORE STRESSFUL THAN YOU CAN IMAGINE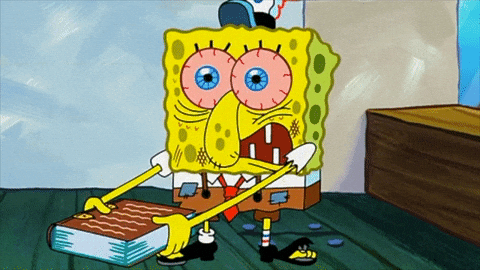 Speaking of pressure, the medical working environment is tough. You are always expected to be at your best. Your decisions could literally mean the life and death of your patients, and because your decisions hold such grave consequences, you are going to be under heavy scrutiny (and some pretty savage scolding from your superiors, not to mention unreasonable and rude patients).
A medical student once told me that if anyone wanted to be a medical undergraduate, they should try working as a waiter first, get scolded by their customers, and then get scolded by their supervisors. That experience is a small part of your every day when you hit Medical Year 3 as a student.
Don't forget that your academic workload will be pretty insane too. You're going to be studying almost every single one of your days away from second to fifth Year. The worst days are in Years 3 and 5, when people start dropping out.
WHAT'S YOUR STORY?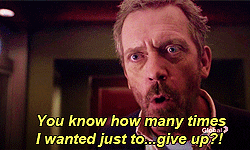 Picture this: You've made it into NUS Medicine and have been studying for three years now. You're absolutely exhausted. You've got a mountain of studying to do, but it's already 2 am in the morning. The deadline for those assignments is technically today. You're not sure you can face that endless stream of unreasonable patients and families. It seems like everyone keeps scolding you and you can't keep up.
You're holding the withdrawal form in your hands and you find yourself asking the same question over and over again, "Is this worth it?"
Money is just not enough to motivate most people in the medical profession. You need to be sure that your intentions are true and you feel a real burning passion for healthcare.
Really, there are many easier ways to make money, and if I quit medicine today, I think I would earn more money. There are a million ways to make a difference, like the dude who makes aeroplanes.
There must be a personal story, not your mother's story, not someone else's story, not the story you saw from Gray's Anatomy or any other doctor show on TV. (By the way, none of them are realistic, 99% of the work we do is routine and mundane and won't be shown on TV: you will definitely fall asleep watching it).
I'm not interested in hearing all those stories that are not yours. So if you do not have a compelling reason or story or calling, please step aside and give your space to someone else. If you really want to apply to and study Medicine, you have to find your story.
However, if you are certain that you possess the right aptitude AND attitude, read on for some pointers on how to increase your chances of a successful application.
NUS MEDICINE ENTRY REQUIREMENTS
To be eligible to apply for admission into NUS Medicine, applicants need to present one of the following:
The Singapore-Cambridge GCE 'A' level certificate: applicants should satisfy the subject pre-requisites which require a pass in any two of the following at H2 Level: Biology, Chemistry, Physics, Computing and Mathematics.
Any diploma from a polytechnic in Singapore.
Equivalent international qualifications: A HL pass in an International Baccalaureate, in any two of the following subjects: Biology, Chemistry, Physics, Computing and Mathematics are required.
NUS High School qualifications: Major CAP of at least 2.0 in any two of the following subjects: Biology, Chemistry, Physics and Mathematics
From my experience, you don't really need straight "A"s in A Levels to get into Medicine. You can probably have 1 or 2 "B"s or maybe even a "C".
I have heard of students with 4 "A"s for H2 subjects, and a "C" in GP who failed to even get an interview, and those who've gotten the same results but managed to get an interview.
So, other than grades, what contributes to a successful application into NUS Medicine? There are a lot of factors to consider. Things that will definitely help include:
Proof of Community Service
Leadership Positions
Excellent Academics e.g. Olympiads
Fantastic Testimonials
Impressive Extracurricular Activities (Sports, Research etc.)
NUS MEDICINE ADMISSION PROCESS
NUS Medicine requires you to submit a portfolio to help the faculty judge whether or not they feel that you have what it takes for Medicine.
Your portfolio should consist of:
A personal statement not exceeding 500 words. Please note that this is separate from the 2000-character essay found under the NUS OAM online application.
List of co-curricular activities
You may include both school and non-school activities
Only include your top 10 most recent accomplishments and achievements
Official testimonial from your junior college or high school. If this is not available during the time of submission, you may submit a draft of the testimonial certified with the school stamp.
Your portfolio will only be reviewed during the Focused Skills Assessment (FSA) for shortlisted candidates. If you are shortlisted, you will need to nominate two referees to write the referee reports for your portfolio.
The referee reports are confidential; nominated referees will receive login details to fill up an online questionnaire consisting of 6-8 questions. A sample of the questionnaire will be made available when the application window opens.
HOW TO WRITE YOUR PERSONAL STATEMENT
I don't have much advice on this area because I feel like it should be something individual and genuine. No one should need to tell you what to write here. If you love Medicine, you would know what to include – this is where your story comes in.
However, if you're lost as to what to include within this very limited 500 words, here's a rough guide:
Why NUS Medicine (specifically to you) - lllustrate knowledge about what Medicine means
Why Are You Suited for Medicine?

Past experiences/life events
Strengths/Weaknesses - elaborate on your character and how these traits are useful in the practice of Medicine

Community service and leadership is always a good talking point

Past job-shadowing or working experience (and some genuine reflections)
REFEREE REPORTS
You'll need some character testimonials for your application as well. A good way to go about it is asking your teacher and a doctor (whom you've worked under).
Some basic advice here: don't ask your teacher/referee too late, if they have to write a last-minute report for you, it probably won't be as pretty as you hope for it to be.
NUS MEDICINE FOCUSED SKILLS ASSESSMENT (FSA)
Interviews at the NUS School of Medicine are a little different. Instead of getting a panel interview, you get something called a Focused Skills Assessment, which is essentially a series of mini-interviews.
You will go through 1 group station, and 5 individual stations. Each individual station will last a few minutes, and the group station will take longer than that.
GROUP STATION
The group station will give you a task to complete in groups. The task changes all the time, but the key here is to illustrate leadership and/or teamwork with good communication skills.
Don't fight for attention to lead; learn to listen, but offer strong opinions when you have ideas on what it takes to accomplish the task.
INDIVIDUAL STATIONS
One of the individual stations will consist of a face-to-face interview on things like why you chose medicine and the reviewing of your portfolio. Another station will give you a situation on a piece of paper for you to discuss with the assessor. It could be anything - healthcare in Singapore, the ageing population, or performance-enhancing drugs. There are also role-play stations that require you to act out a scenario with a professional actor.
What you need to do here is to always demonstrate empathy, patience, and most importantly, never let yourself be swayed or compromised in terms of ethics. Some scenarios require "merciless" ethics, for example, you need to stick by your ethics despite how much you pity the co-actor.
Last but not least, there is usually some kind of IQ station that asks you to perform a series of logic-related tasks. Completion of these tasks do contribute to your admission, and you will be asked to explain your thought process as well.
PREPARING FOR NUS MEDICINE INTERVIEWS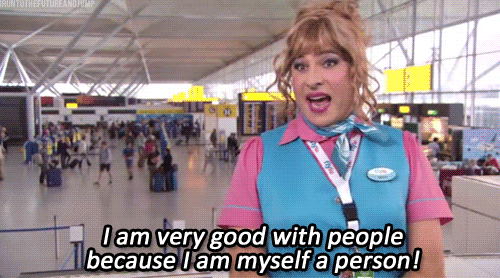 This is very tough. Academics, tests and your CV play a big part in the initial decision-making process, so it is difficult to get an interview. Don't let this put you off, the NUS School of Medicine will never pass on the opportunity to consider someone who has the potential to be a safe doctor just because his/her grades are subpar. (Conversely, they will not hesitate to reject someone who seems suspicious or mildly unsafe even with perfect scores).
There are many good resources out there that can teach you how to prepare for an interview, so I will not waste time discussing that. Instead, I will cover the unique points of a medical interview from my own experience.
The most important question is: "Why do you want to do medicine?" Make sure you have a ready answer for it.
Beware of canned answers! I mean, how many times can you hear a generic answer in a day before you go mad? A unique, genuine, touching and enthralling story will keep your interviewer engaged and interested for a long time.
Be aware that you lie to the interviewers at your own risk. A doctor's daily work involves trying to figure out which patient is telling the truth when they claim that they are not smoking or that they are taking their medications. Sniffing out a fake during an interview is not very difficult.
NUS MEDICINE SITUATIONAL JUDGEMENT TEST (SJT)
On a separate day, you will sit for a paper that will give you a list of scenarios for you to imagine yourself in. You will be required to choose what you would do under the given circumstances, or whether or not you agree with the protagonist/antagonist decision.
A good answer is not always obvious, but always remember ethics and patients first.
Here's an example: (credits to Warwick University)
At the end of your shift you ordered a blood test and CT* scan for one of your patients, Mrs Tao, who was complaining of feeling faint and confused following surgery. The investigation results need to be reviewed tonight otherwise Mrs Tao's treatment may be delayed. You have just arrived home and realise you forgot to hand over the need to review the investigation results to the FY1 doctor taking over your shift. You have been unable to contact the FY1 taking over directly.
Rank in order the following actions in response to this situation (1= Most appropriate; 5= Least appropriate)
A. Telephone the ward nursing staff and ask them to get the FY1 taking over your shift to look up the investigation results.
B. Contact the on-call speciality trainee (registrar)* and explain the situation.
C. Go back to the hospital and look up the investigation results yourself.
D. Contact an FY1 colleague working on another ward to ask her to look up the investigation results for you.
E. Review the investigation results first thing in the morning when your shift starts
A simple Google search will give you several sites with SJT practice questions, but there is no guarantee the standards and things they ask for would be the same as the NUS Yong Loo Lin School of Medicine.
However, it's still good to put yourself through those scenarios and have some kind of an idea what the test will be like.
NUS MEDICINE ADMISSION RATE
Assuming you do get to the interview stages, the chances of admission (from past years and opinions of medical students), is about 1 in 3.
NUS MEDICAL SCHOOL FEES (PER YEAR)
Singaporeans: $27,400
Singapore Permanent Residents: $38,350
International Students: $58,650
Students not receiving the MOE Tuition Grant: $146,750
All fees are payable in Singapore Dollars (SGD), and the total course length is 5 years.
You will need to serve a 5 + 1 (6) year bond to the government upon graduation.
GOOD READS
If you have time ie. you have a few years to go before your medical interview, I highly recommend that you read widely and broadly. Nothing nourishes the brain like books. I love to read. Reading helps to broaden the mind and improve empathy. Knowledge only takes you so far, but empathy and ethics take you further.
I have found that the books which are most useful for my practice are actually books that are "polar" opposites to medical books, like literature and "random" fun books. You should also talk to, and actively listen to people talk. I learn 90% of my knowledge from patients and the last 10% from my mentors (thank you).
Albom, M. (2002) Tuesdays with Morrie: An Old Man, a Young Man, and Life's Greatest Lesson. 10 Anv Rep edition. New York: Broadway Books. Great read about how it helps us "put things in perspective".
Frankl, V. E., Winslade, W. J. and Kushner, H. S. (2006) Man's Search for Meaning. 1 edition. Boston: Beacon Press. This is another one of my favourites.
Selzer, R. (1790) Letters to a Young Doctor by Richard Selzer. Simon & Schuster. Really interesting book, try to read between the lines about how the author describes the nuances in human interactions.
Gawande, A. (2017) Being Mortal: Medicine and What Matters in the End. Reprint edition. Picador. My favourite medical writer. I've read all his books - they are all very good, inspiring reads.
Yalom, I. D. (2012) Love's Executioner: & Other Tales of Psychotherapy. 2 edition. Basic Books. Good introduction book into therapy, I'm really a huge fan of his style of psychotherapy, really very effective. Pre-med students, read it to broaden your perspective.
Kalanithi, P. and Verghese, A. (2016) When Breath Becomes Air. 1 edition. New York: Random House. A great surgeon becomes a patient. I won't spoil the story for you, but notice how the author became so smart by reading a lot.
---
LAST WORDS
You actually found this page, and read all the way down here! You deserve a treat!
My final thoughts on the matter: Medicine is a career that is portrayed to be very intellectual and very demanding in terms of knowledge. But honestly, that is just the beginning. What keeps us in the field and really enjoy our work is the human connection and the relationships.
So please, go out there and enjoy your day, enjoy your hobbies, have fun! In fact, I find it odd that we do not take "Arts students" into medical school. The hard science parts are quite tough, but if you put things in perspective, knowledge forms such a small part of the beginning of a long medical career.
In the end, I have noticed that the most fulfilled doctors out there are not the smartest, nor are they the top scorers. Rather, they are the most "well rounded" doctor. Someone who has a good foundation in a broad number of fields will do well. If you have an open mind, as wide as the ocean, and you can learn every day and every second, you will learn many things from the doctor's most important teacher: the patient.