7 Healthcare Services in Singapore That Cost Less Than Chicken Rice (We Really Mean, Free)
Posted on 29 Jan 2018
Free. Yes you heard me right. The cynical Singaporean in you may question - is there anything that's really free in this world?
Well, you can thank me later. Here are 7 free medical services in Singapore to share with your friends and family!
1. Ask a Doctor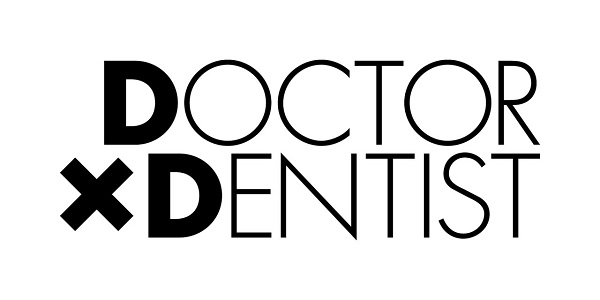 DxD is an independent, doctor-run platform where you can have your questions answered for FREE by healthcare professionals in our "Ask A Doctor" section!
Go ahead and post ANY of your burning medical or dental queries to our various specialities HERE. You can find out more about DxD in our About section.
2. Singapore Cancer Society Multi-Service Centre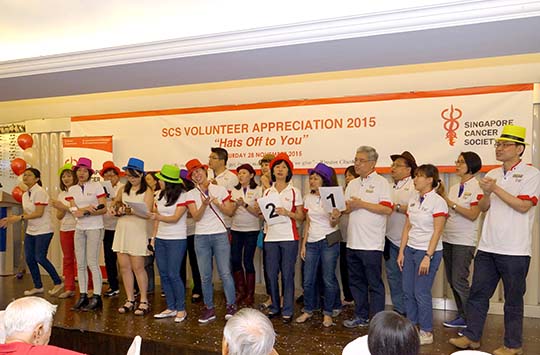 Address: 9 Bishan Place, Junction 8 Office Tower #06-05, Singapore 579837
Contact Number: 6499 9133
The Singapore Cancer Society Multi-Service centre provides the following tests with no charge:
Colorectal cancer screening
Pap Smear for Cervical cancer screening
Clinical Breast Examination
Mammogram for Breast cancer screening.
These services are valid till Dec 2017.
For the period of 3 May to 31 July 2017, the Singapore cancer society is partnering GP clinics to raise awareness about uterine, ovarian and cervical cancer. Pap Smear tests will be performed for free at participating clinics islandwide.
To qualify, women have to be Singaporeans or Permanent Residents aged between 25 and 69 who have been sexually active at some point, and have not had a Pap smear in the last 3 years.
3. Tzu Chi Free Clinic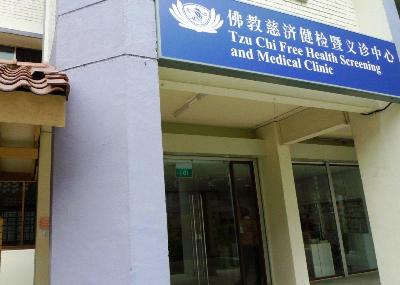 Address: 90 Redhill Cl, Singapore 150090
Contact Number: 65692236 (Dental) 6475 8812 (TCM)
Opening hours: Sunday 9-12.30pm (GP, Dental, TCM services). Mon-Fri 9-12.30pm, 1.30-5pm (TCM services). Closed on Saturdays and public holidays.
Email: freeclinic@tzuchi.org.sg (GP)
The Tzu Chi Free Clinic is well equipped with medical, dental, health screening, minor surgery, and X-ray facilities. Healthcare professionals work on a voluntary basis to provide free medical and dental services to the public.
The clinic also organises health talks periodically to encourage a healthier lifestyle. This service is mainly catered towards the elderly and low-income families, as per their eligibility conditions.
4. Health Promotion Board/Polyclinics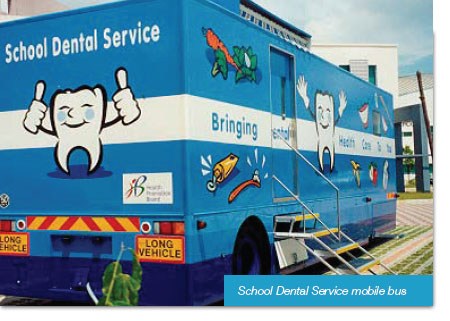 This one's for the parents. All primary and secondary school children (7 - 18 years old) can get their health screening, immunisations and dental treatment done for FREE in school eg. scaling and polishing, fillings, extractions and root canal treatment.
With root canal treatments usually costing more than $500, that's a no-brainer.
Kids can also get certain free vaccinations in polyclinics eg. 5-in-1 and Hep B vaccinations.
5. Jamiyah Free Medical Clinic
Address: 31, Lorong 12, Geylang, Level 4 Jamiyah, Singapore 399006
Contact Number: 67431211
Opening hours: Wednesday 6-7pm, Saturday 3-5pm
This clinic is run by volunteer medical doctors. Healthcare services provided include medical check-ups and intermittent health talks by specialists.
This service is extended to the poor and needy, and more information can be found here.
6. Colgate Oral Health Screening Month
Address: Multiple locations, including road shows and participating dental clinics.
Period: Throughout the year.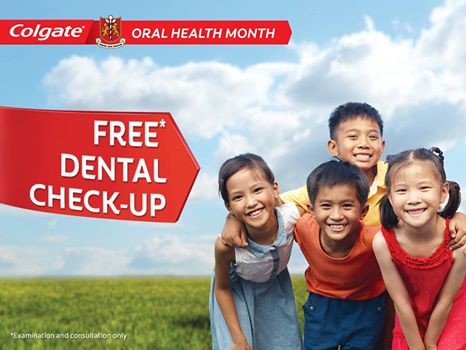 Suspect that you may have a dental problem, but unsure where to get started?
Colgate organises a road show annually, where on-site dentists perform oral screening and advise you on your dental health. Alternatively, you can also make an appointment with participating dental clinics for a FREE consult.
Any subsequent follow-up treatment, if needed, has to be paid for. The oral health screening for this year has just passed in March, but do keep a lookout for updates on the next one!
7. Doctors-On-Wheels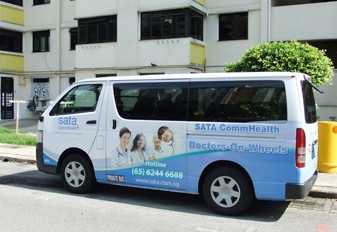 Address: Multiple locations islandwide. Find the nearest clinic here.
Contact Number: 62446688
Opening hours: Monday- Friday 8.30-5pm. Saturday 8.30-1pm. Night Clinic at Ang Mo Kio Medical Centre Monday- Friday 6-9pm. Closed on Sundays & Public Holidays
Email Address: community@sata.com.sg
Doctors-On-Wheels (DOW) is an initiative by SATA CommHealth, which comprises doctors and nurses. They provide FREE medical check-ups, screenings and vaccinations.
Treatment of acute medical problems, monitoring of chronic ailments and health education are also available during the on-site visits. This service is mainly for the needy or frail elderly who are not able to seek medical care.
---
Most of these organisations are able to provide the services for free due to the healthcare workers who willingly and voluntarily dedicate their time to serve the public.
As fellow Singaporeans, you can help by spreading the word of these services to your friends and relatives. The more we can reach out to the public, the more those who don't have the means to pay for their medical bills can be granted access to healthcare services.