LASIK Costs In Singapore: An Eye Doctor Tells All
Posted on 1 Feb 2018
Singapore has one of the highest rates of myopia in the world, which probably explains why you're interested in this article. The good news for you? LASIK surgery is much cheaper today than it was 10 years ago. However, as evidenced by the number of people searching for "LASIK Singapore price" and "LASIK cost Singapore", it's clear that most people are still utterly confused by the pricing schemes for LASIK.
Eye centres have widely differing LASIK price ranges, be it for LASIK, LASEK, Epi-LASIK, PRK, TransPRK, ICL, and now ReLEx SMILE.
Lucky for you, DxD has invited me to break it all down for you!
1. How much does LASIK cost in Singapore?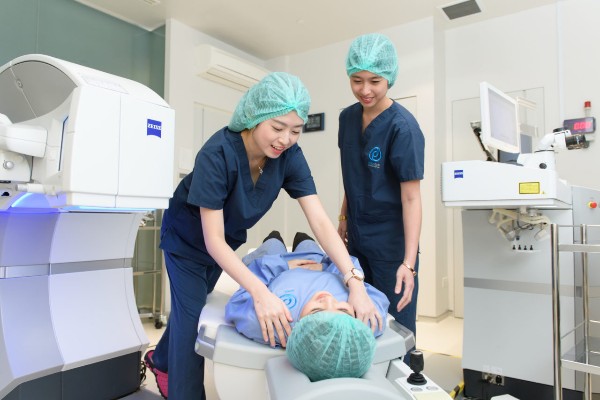 Here's the total price you can expect to pay for various LASIK procedures:
LASIK cost in Singapore: $3500 - $4500
EpiLASIK cost in Singapore: $3800 - $5000
ReLEx SMILE cost in Singapore: $5000 - $6000
Many eye doctors will be able to give you direct cost estimates, depending on your needs.
If only 1 eye is operated on, the cost will usually be more than half the price of having both eyes done. This is due to the cost of consumables, regardless of whether 1 or 2 eyes are operated on.
You should also find out what pre- and post-operative services are included in the surgery package - which brings me on to my next point!
2. What accounts for the difference in LASIK costs?
Why do different eye centres give you different price estimates? Well, this is largely down to the pre- and post-operative services that they offer.
Pre-operative services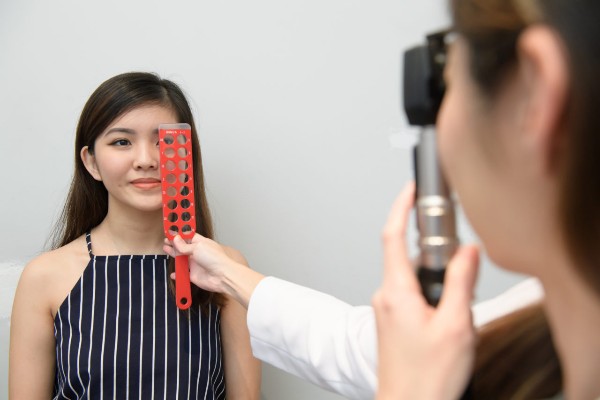 We doctors often say that LASIK is all about patient selection. During the pre-operative evaluation process, I frequently have to turn away patients who are not suitable for LASIK.
The entire assessment can take 2 to 3 hours to complete, during which you will undergo an extensive eye examination to determine:
The health of your eyes
Your suitability for laser refractive surgery
Be mindful that some eye centres advertise a low price for the surgery, only to load the assessment cost on to your final bill (which can cost up to $100 more).
Post-operative services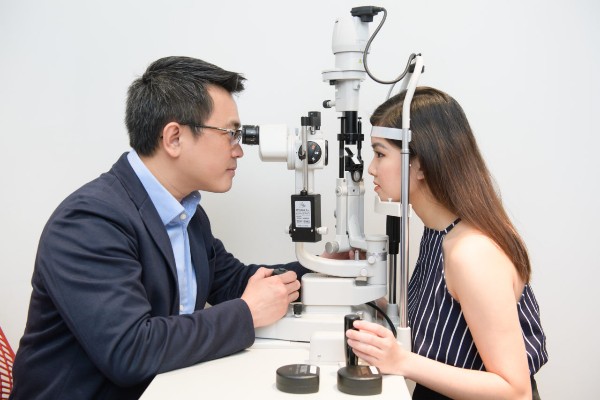 AKA, your follow-up appointments. Many eye centres will include the costs of follow-up doctor consultations after the surgery. Not all do.
Be sure to ask about the post-operative review charges as well!
3. LASIK enhancement costs in Singapore
In the rare event that you require more than one LASIK session to achieve good unaided vision, many centres will absorb the costs of these enhancement treatments.
However, some centres may charge a few hundreds extra for any enhancement required. Check with the centre how much it will cost if enhancement treatment is required.
4. Why are some LASIK procedures in Singapore so cheap?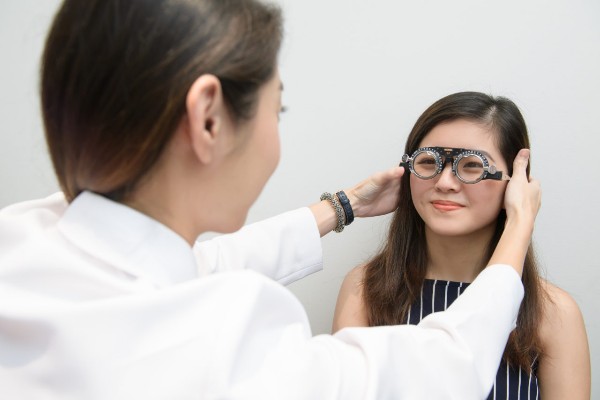 At the height of popularity, LASIK was offered at widely varying prices in Singapore. Patients were enticed by some centres offering treatment for as low as $1600, when the prevailing prices in Singapore averaged $4000 to $5000.
So what gives? As you've probably heard, "if it's too good to be true, it probably is."
Centres that offer unrealistically low prices operate a common sales tactic known as bait and switch. Patients are attracted to come in for an evaluation for laser treatment at bargain prices - only to be told that the low price is only available for patients with very low refractive errors. The majority will obviously not be eligible for this price.
5. How to choose your LASIK doctor?
Apart from considering the cost of the LASIK procedure, do consider the profile of your potential surgeon.
Many of my patients are unaware that ophthalmologists can also sub-specialise in refractive surgery for LASIK. This requires additional years of training in procedures such as LASIK, Advanced Surface Ablation, Implantable Collamer Lens and ReLEx SMILE.
In Singapore, there are only a few eye specialists who've undergone fellowship training in refractive surgery. These surgeons are likely to have both the experience and training to reliably perform the surgery.
6. Can you use insurance or Medisave to pay for LASIK?
LASIK is not Medisave claimable or covered by insurance. However, most eye centres do allow payment by instalments.
7. Are there any subsidies or discounts for LASIK treatment in Singapore?
Unfortunately, MOH doesn't allow clinics to give "discounts" on any medical procedures to prevent inducing patients to seek unnecessary treatments.
However, you can always seek out a free quote estimate from a few doctors to get an idea of the costs.
---
In conclusion, I hope that this post equips you with knowledge on the various aspects of costs involved in LASIK, and shines a light on your journey towards a better sight and quality of life.
Dr David Chan is the Medical Director at Atlas Eye Specialist Centre. He has been in ophthalmology practice since 1999. Dr David was previously a Surgical Instructor at the Singapore National Eye Centre and University of Calgary, Canada. In his free time, he enjoys digital photography.