Request Answer
Request answers from expert doctors:
---
---
---
---
---
How effective is laser tattoo removal? (photo)
Skin, Hair & Nails
Tattoo Removal
How effective is laser tattoo removal in completely removing permanent tattoos? Ie, can I hope to see 100% of my tattoo removed after going for tattoo removal treatment?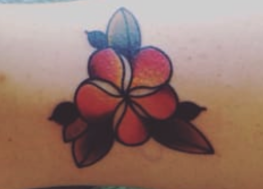 DOCTOR'S ANSWER (2)
100% clearance is possible but should be treated as an exception. My goal is to reduce most of the tattoos I treat to 90-95% faded. Your body's immune system will continue to flush away the ink over time.
Many patients are eager to see immediate results, but it is important for you to understand that tattoo removal is a slow process that also relies on your body's ability to break down the ink from the skin.
Minimally, I would recommend four weeks between each laser treatment as stacking the treatments too closely together can cause damage instead. The speed of complete removal however, really depends on your body's immune system, the location of your tattoo and the ink colors of your tattoos.
---
Dr Kevin Chua
MBBS, GDFM
Dr Kevin Chua Medical & Aesthetics
360 Orchard Road,
International Building #03-05,
Singapore
---
Medical-grade Laser Tattoo Removal using a Pico Laser (eg PicoPlus, Discovery, PicoSure) is the Most effective method of removing tattoos - black or coloured.
However, no tattoo removal specialist can assure 100% removal.
You have a multi-coloured tattoo, which is more difficult to remove as compared to black tattoos.
The success of tattoo removal depends on Many things.
---
For more information on the Effectiveness, Success rates and Prices of tattoo removal in Singapore.
Hope that this helps!
---
Warmest regards,
Dr Justin Boey
---
Dr Justin Boey
MBBS
Sozo Aesthetic Clinic
1 Raffles Place #05-12/13
One Raffles Place (Shopping Mall)
Singapore 048616
---