Chalazions can be irritating and frustrating problems to have. As you know, they are lumps in the eyelids like so: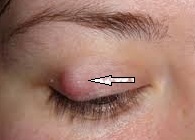 and they are related to an eyelid condition called Meibomian Gland Disease/Dysfunction (MGD). The Meibomian glands are oil glands in the eyelids which open at the edge of the eyelids behind the eyelashes.
They secrete a usually liquid oil that floats on your tears, thereby reducing evaporation of the tears. In patients with MGD, the oil becomes very thick like toothpaste, like so: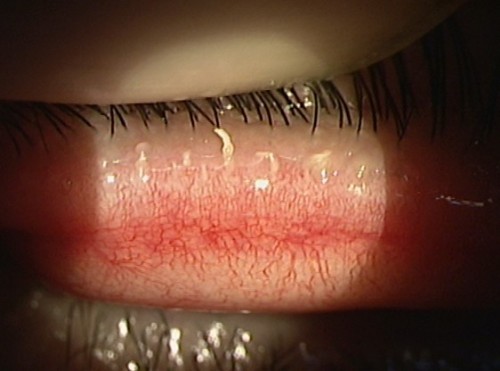 Here you can see the abnormal thick oil in a patient with MGD.
When the oil becomes thicker, it can block the oil gland and the collection then becomes a chalazion.
Although we don't know exactly why the oil becomes abnormal, it is likely that bacteria living around the eyelids and in the oil gland change the oil to make it thicker.
Recent studies such as this (https://www.ncbi.nlm.nih.gov/pubmed/28093340) suggest that people with MGD have more bacteria in the eye and also more different types of bacteria in the eye.
As such, the first thing in managing patients with chalazions and MGD is what we call lid hygiene and warm compresses.
The warm compresses hopefully help in liquefying the oil a bit, and allow better flow out of the glands. Keeping the eyelids clean could also keep the numbers of bacteria down.
If a chalazion develops, and it recurs or fluctuates in size in the same spot without going away for a long time (eg weeks-months), it often means there is a chronic blockage of one particular oil gland.
In such a case, a simple office procedure to drain that oil gland (incision and drainage) solves the problem.
If chalazions develop, and keep recurring in different places in the 4 eyelids, the problem is more widespread and I often consider prescribing a course of antibiotics to deal with the problem.
The antibiotic could be doxycycline, or for some who are allergic to this it could be another type called azithromycin. The course of antibiotic treatment in these cases can be prolonged, lasting sometimes for more than a month.
If successful, the cycle of recurrent chalazia can be broken and patients can go for long periods without experiencing lid inflammation or lumps.
Demodex mites can coexist with chalazia, but in my experience they seem to be related more with eyelash crusting.
If I see many mites, I will simultaneously treat the eyelid with antiparasitic cream, but I believe the main methods of treating MGD and chalazia remain:
Warm compress and lid hygiene
Sometimes topical antibiotic ointment
Incision and drainage for persistent chalazia
Oral antibiotics for persistent symptomatic MGD (eye irritation, burning, redness) or very recurrent chalazia in different parts of the eyelids
In your case, where the chalazion came back in the same place, you could consider the drainage procedure especially if the lump is big or noticeable.