Hi Wai Ma,
Endoscopy is carried out by doctors who are competent to do the procedure. The level of complexity depends on the reason for the endoscopy and the type of endoscopical procedure you plan to undergo. Diagnostic upper digestive endoscopy, for instance, is relatively easy and safe to perform.
Endoscopy of the bile ducts (e.g. Spyglass Cholangioscopy), on the other hand, can be challenging and carries much higher risks of complications, thereby requiring more years of training to master.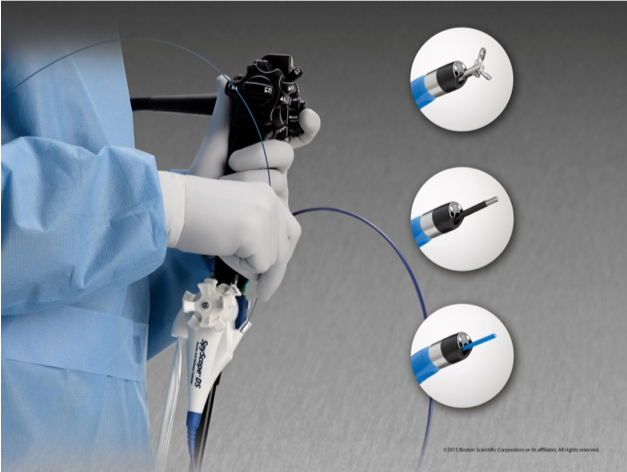 SpyGlass Cholangioscope for laser stone fragmentation
Although it is true that restructured hospitals need to conduct training for their resident doctors, these trainings are done under direct supervision of a competent endoscopist most if not all the time.
This is necessary so that our resident doctors can have adequate training to be competent endoscopists in future to guide new trainees in the public domain.
In case you are wondering, the resident doctors in public hospitals are qualified doctors registered under Singapore Medical Council and undergoing their final training phase to become a specialist. As such, they are not the first- or second- year fresh-out-of-medical-school junior doctors that you are concerned about.
In any case, even in the best of hands, complications can still happen, especially for more complex cases. As such, do consider your options carefully and try asking your friends or relatives about their experiences before drawing your own conclusion.
In my opinion, word-of-mouth is likely a more reliable gauge of the endoscopists' experience and work ethics. Lastly, do expect a longer wait time if you choose to have your scopes done in public hospitals due to the sheer number of cases they have to handle.