First of all, please go to see your psychiatrist if you've ran out of medications. Medications should always only be discontinued under the instructions of your doctor.
Another thing is - antidepressant treatments should usually be continued at the same dose for at least 4 months to 12 months for them to be the most effective.
When coming off them, antidepressants dosages should be slowly reduced, or "tapered":
over 1 to 2 weeks if your treatment has lasted less than 2 months
over 6 to 8 weeks if your treatment has lasted 6 to 8 months
Tapering helps your brain and body adjust to the changes. This is because antidepressants work by altering the levels of neurotransmitters in your body, which eventually adapt to the current level of neurotransmitters.
If the amount of neurotransmitters changes too much too fast — for example, because you've suddenly stopped taking your antidepressant, it's quite common to get "flu-like withdrawal symptoms", including nausea and headaches (like you've experienced due to abruptly stopping).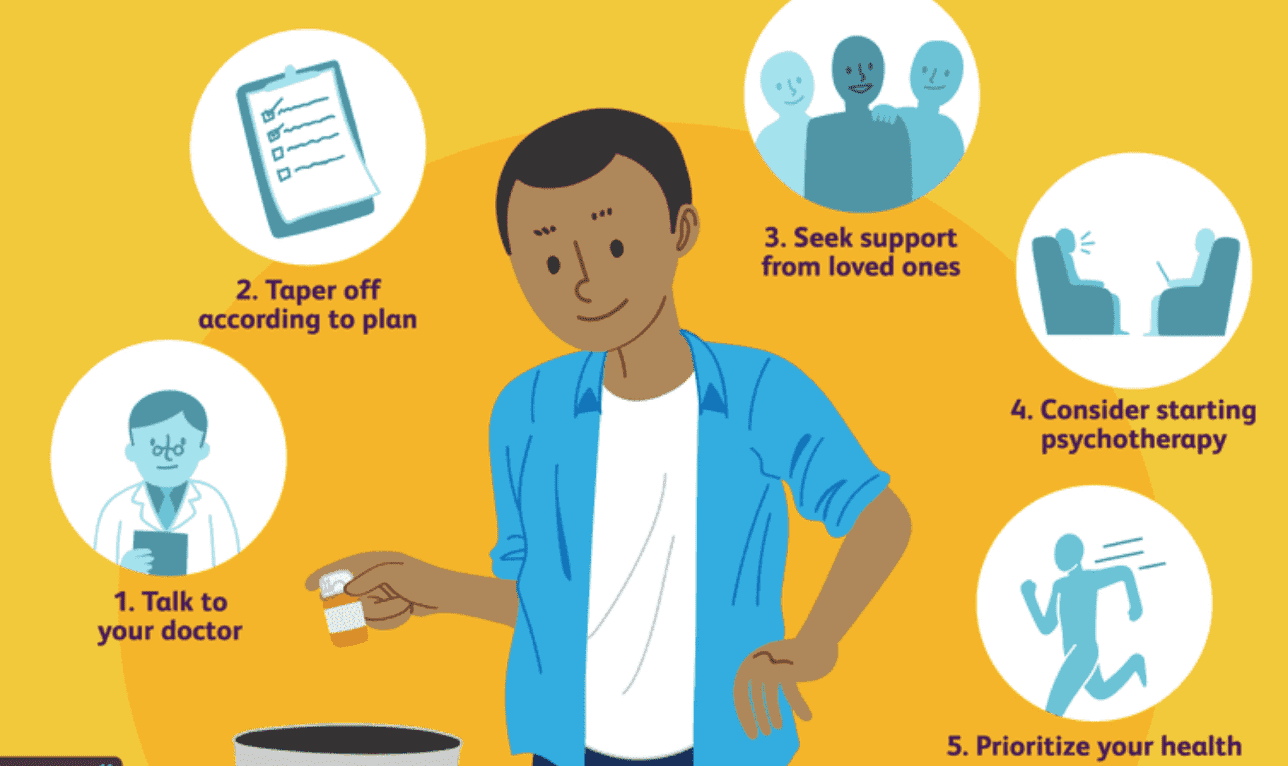 The onset of withdrawal symptoms is usually within 3 - 5 days of stopping the medicine, and will generally last for 2 - 6 weeks.
However, please don't mistake withdrawal symptoms with being "addicted" to a drug. Antidepressants are not "addictive" - you don't get cravings for them or need to keep increasing the dose to get the same effect.
As a final word, it's quite common for patients to want to stop taking anti-depressants for 2 reasons:
1. Afraid of "addiction" - doesn't happen, as explained above.
2. Adverse side effects of the anti-depressant.
If your reason for stopping is because of the side effects, there are many alternative anti-depressant medications that can help you - please discuss this wtih your doctor.
Never hesitate to reach out if you feel in despair. Help is just a phone call away.