Nosebleeds are quite common in children. We see many children at our clinic with this problem and sometimes, it is related to hayfever with recurrent sneezing irritating the delicate lining of the nose, the prolonged use of nasal steroid sprays or simple digging of the nose.
The most common source of the nosebleed is usually the tiny blood vessels at the front part of the nose, as they run close to the surface of the skin and are easily injured. This is simple to treat by sealing these delicate blood vessels shut with a special silver nitrate stick applied to the area in clinic (cautery) (see picture below).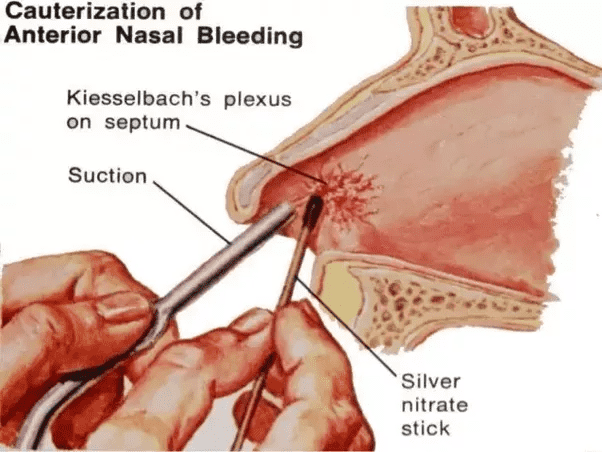 Older children can have it done in the clinic after some "magic" numbing cream is applied to the nose before the short and simple procedure is performed. Younger kids, such as your daughter, may prefer to have it done as a short day-case procedure under light sedation.
I certainly don't think that nosebleeds are considered "normal"! You should bring your child to your friendly ENT specialist for a thorough checkup because sometimes, nosebleeds may have more worrying causes, such as tumours at the back of the nose. They may also be early signs of conditions which cause the blood to clot abnormally, such as leukaemias (blood cancers).