Request Answer
Request answers from expert doctors:
---
---
---
---
---
Is there any way to flatten a raised white coloured scar?
Aesthetic Medicine
Hi Dr Ethan,
Thank you for the prompt & precise reply. Appreciated it very much.
The scar is a raised one too. Is it still considered as hypopigmented scar?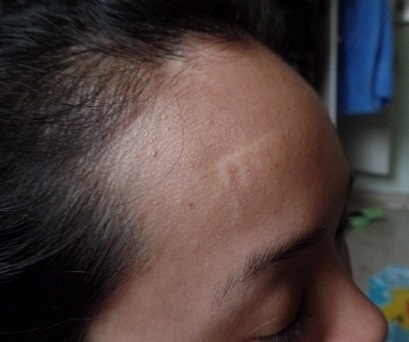 My friend suggested cica silicone gel sheet to flatten it. Prior to your rich experience, how do you feel towards it?
I have hesistation on the camouflage tattooing my light coloured scar as I am worried that it is not likely to obtain a perfect color match and my natural skin tone changes with aging and tanning too. I feel my skin belongs to sensitive category hence worry on any side effect of laser treatment.
Since there is an absence of the melanin pigment producing cells in scar tissue (after my surgery), do you know of any natural remedy to treat light coloured scar?
Many thanks.
DOCTOR'S ANSWER (1)
it is difficult for me to assess the scar based on a picture alone, without any examination.
It appears from what you've described to more likely be a hypertrophic and hypopigmented scar – which may be treated with steroid injections, or surgery. Bear in mind that any surgery of course carries a risk of an even worse scar!
Silocone sheets are indeed one of the methods to treat these scars, but are usually much more effective at prevention, or when it's used at the early stages of a wound/scar.
You can check out this link for more info about hypertrophic scars and treatments:
http://www.aafp.org/afp/2009/0801/p253.html
Once again, it's really not ideal to recommend any sort of treatment for a scar without examining it in person – the best advise would be to visit a doctor in person to have it checked out.
Cheers