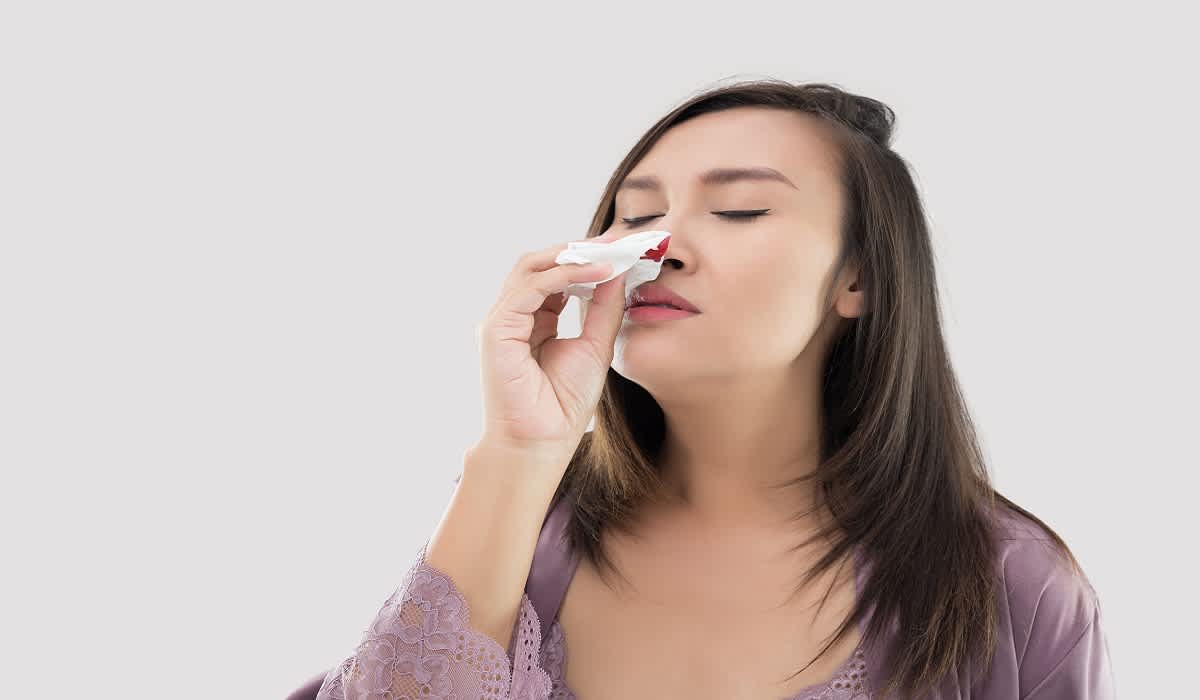 There are many reasons for a nose bleed...otherwise known as epistaxis.

These are some of the reasons for epistaxis:
Trauma- this could be physical trauma (such as nose-picking or injury to the nose),
Environmental trauma(eg. in very dry climates)
High blood pressure
Congestion of the nose from allergy, infection(eg. sinusitis), non-allergic rhinitis, etc
Use of blood-thinning medications
Pregnancy
Tumours, cancers of the nose(not that commonly seen but this needs to be excluded especially in our asian population where nose cancer is more prevalent)
Inherited bleeding disorders
Please do see an ENT doctor for a nasal examination and a nasoendoscopy if you have epistaxis.