Request Answer
What could be the cause of a hard bump on my left thumb joint?
Hand Surgery
Hello, I have a big bump (cyst?) protruding out of my left thumb joint. I used to feel something similar in the base of my pointer finger but it has disappeared and reappeared here instead. It has been like this for around a year but seemed to have grown abit bigger now. It feels hard when pressed down, almost like a bone/cartilage. Today after cooking, it has gotten red and painful. Is it something to worry about? Would love to get some advice for this, thank you 🙂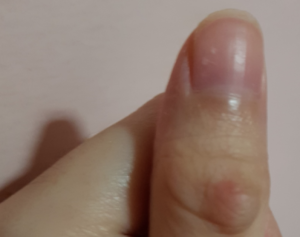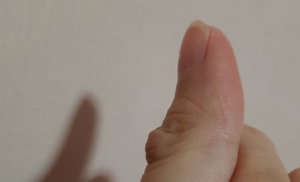 DOCTOR'S ANSWER (1)
Thank you for the email. From the picture, this does look like a digital myxoid cyst. This usually occurs over the distal finger joints and may be associated with underlying osteoarthritis. The cyst may have a connection with the underlying joint.
Some simple treatments includes rubbing and pressure over the area and freezing it with liquid nitrogen treatment, but the recurrent rates are high. Definitive treatment is through surgical excision of the lump.
There are other conditions that can mimick this such as epidermoid cyst or giant cell tumour of the tendon sheath, so if doubt, do visit your doctor to get the diagnosis confirmed.