Request Answer
Request answers from expert doctors:
---
---
---
---
---
What is the best treatment for dark coloured acne scars in Singapore?
Acne & Scars
Aesthetic Medicine
Hi there,
I have dark coloured acne scars and some acne pimple spots still. What would work best for getting rid of the dark coloured scars? they have not faded for over 1 year. they look similar to this, but are worse and darker coloured: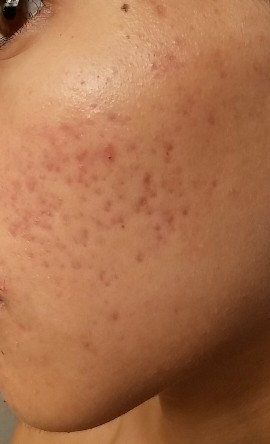 i was told by my GP that lasers would work best. which one should i go for, how many treatments would i need, and how much would that cost me? thank you!
Mike
DOCTOR'S ANSWER (1)
The smooth dark spots left behind after acne clears up are usually PIH (post inflammatory hyperpigmentation) marks. If left alone, they typically fade slowly over months.
Another way to speed up the process of lightening would be either to use topical lightening creams that contain hydroquinone or get Q-Switch ND yag laser treatments done. The laser will target the melanin thats causing the dark spots and break it down. Depending on how receptive your skin is to the laser, one may need anything between 3-6 sessions of laser. A session of Q-Switch ND Yag laser can cost between $200-$400+ depending on the clinic.
For faster recovery, both the topical cream and laser can be used/done concurrently.
For acne scars that are sunken/depressed or uneven, fractional lasers will help instead.
Hope this helps!