Request Answer
Request answers from expert doctors:
---
---
---
---
---
What should I do for extremely dry skin not responding to moisturisers?
Skin, Hair & Nails
Dear Doctors,
Since young, I have been suffering from extremely dry skin on my legs, thighs, hips area. No matter how much lotion or body cream I use (from Vaseline, QV, St. Ives.. almost all kinds), nothing seems to work for me. At times when the weather is cold/dry, it flakes, cracks and starts to itch like crazy. When I travel to winter countries, I get some sort of 'winter rash' (i assume), where it flakes and the "cracks" turns reddish and it looks like it's bleeding underneath my skin.
Also, there are many tiny red/skin colored bumps. Some are ingrowth hair (but I do not shave or wax my legs) and some are just..bumps that I can't get rid of.
Can someone please tell me what is this, what should I do or what kind of moisturizer can I use? It's really bothering me a lot and I'm only in my mid-20s.
PS: I've attached some photos of my legs below for your reference. As you can see, some parts are still a bit flaky. And FYI, this condition is considered one of my better days..Appreciate it! Thanks!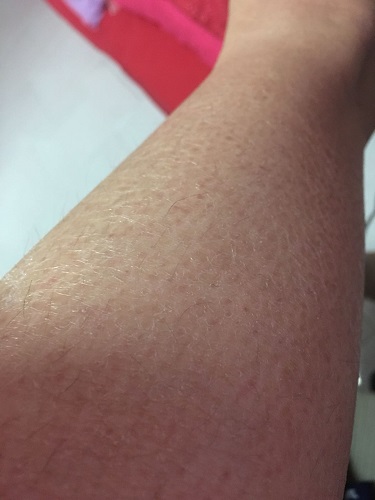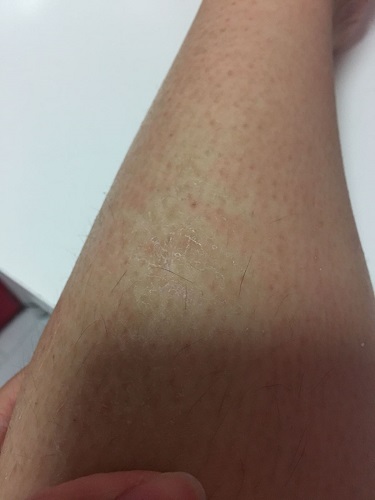 DOCTOR'S ANSWER (2)
From the pictures, it looks like this may be more than just dry skin. There are red patches on the legs as well which look like patches of eczema.
Very often, when you have dry skin, it is aggravated by travelling to cold and dry climates and they do term this as 'winter itch'. Scratching will further aggravate the rash and worsen the eczema.
There are many moisturizers in the market. The newer ceramide based moisturizers may be better as these mimic the natural skin moisturizers and may have a longer lasting effect on the skin. You should moisturise the skin at least 2 to 3 times a day.
I do think that you may need to see your dermatologist/doctor to help settle the inflammation or eczema on the legs as moisturizers help reduce the dryness and repair the skin barrier, but does not have much anti-inflammation effect. You may require other topical creams like steroid creams to help settle the eczema faster.
You should also use soap free cleansers when you shower as normal soap cleansers can further aggravate the skin dryness.
---
Dr Colin Theng
MBBS, MRCP, MMED (Fam. Med), FAMS
The Skin Specialists & Laser Clinic
Mount Alvernia Medical Centre D
820 Thomson Road #07-61
Singapore 574623
---
It appears that you are experiencing eczema that is not responding to your moisturiser regime.
These are a couple of steps you can try to improve your condition:
1. Emollients
You can consider using a water-based one like Cetaphil as the base moisturiser, and then add on a protective oil-based moisturizer like paraffin. This is particularly important for cold, dry climates.
2. Exfoliation
A very gently done exfoliation with a sponge can help remove the keratinised layer of skin, and improve the moisturising effect of the emollients. Don't overdo it. Once a week is safe.
3. Wet wrap therapy
For the limbs and trunk, you can try Wet wrap therapy, which involves the use of soaked towels (with water) and placing it over the affected areas. Literature suggests that this reduces the need for steroids and frequency of eczema flares.
On a practical basis, do it every evening, even while watching TV for 15 – 20 minutes. Some of my patients have tried this with good relief.
Here's hoping your eczema improves quickly!
---
Dr Winston Lee
MBBS, MCEM, MPH
Inle Aesthetics and Anti-Aging Clinic
3 Simei street 6, #02-28
Singapore 528833
---