20 Top Doctor And Dentist Food Haunts Around SGH
Posted on 31 Jan 2018
Maybe you want to "bump" into a hot doctor/pretty dentist (in spite of our previous post about what it's really like dating a doctor in Singapore).
Maybe you want to pick up a tasty takeaway for an ill relative. Or maybe you work around SGH yourself, and just want to discover new yummy places to eat.
As bonafide foodies who spend 99% of our lives at our workplace, we introduce you to the top 20 places where the #doctorsofSGH head out to for lunch. And yes, we've left out the usual suspects like Man Man and Kok Sen because you've probably already heard about them.
For your convenience, we've categorized them into:
Cheap eats
Guilty pleasures
Group eats
Pay day splurges/when your boss treats
CHEAP EATS
1. Fatty Aunt Yong Tau Foo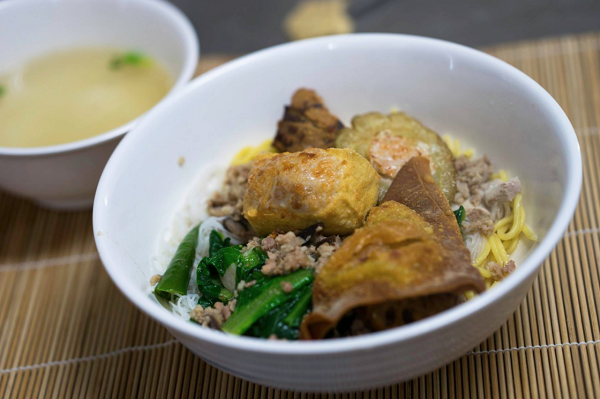 Expect nothing like your conventional Yong Tau Foo here.
With unique ingredients like Century Egg Wanton, Yam Mushroom Fritters and Asparagus Tempura, you'll be spoilt for choice.
Noodle and sauce options are also plentiful. There're interesting twists to the usual Yong Tau Foo soup/dry versions, such as Home-Made Bak Chor sauce. SGH staff come here in droves for lunch, but the queue moves fairly quickly due to their efficiency.
Address: 147 Silat Ave, Block 147, Singapore 160147
Hours: Mon to Sun 930 AM – 830 PM
Phone: 8622 2862
2. Chang Shun Roast Meat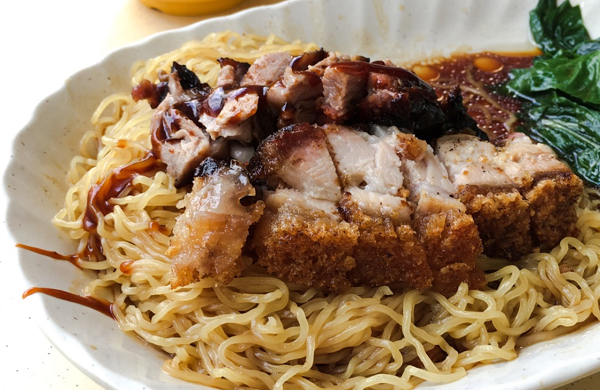 It's one of the rare "cheap good eats" around the area, as evidenced by the snaking queues at lunchtime.
Their meats, such as Soy Sauce Chicken, Char Siew, and Roast Pork/Roast Duck, are all very well done. The servings are also generous. Don't forget to have your meat with their QQ noodles! I personally prefer this over the nearby Foong Kee.
Address: 120 Neil Road Henly Huat Drinks Food Court, Singapore 088855
Hours: Mon to Sun 9 AM – 9 PM
Phone: -
3. Kazan Japanese Cuisine (Chinatown Food Centre)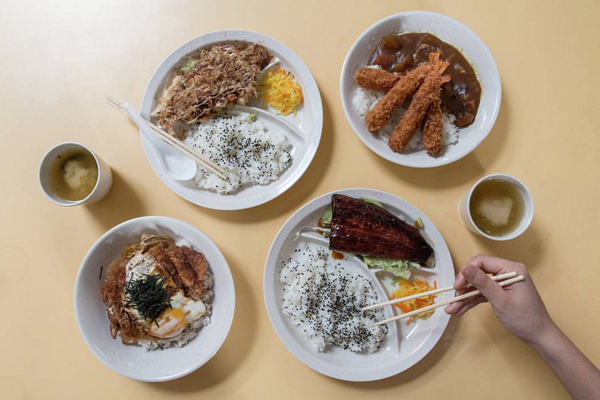 Photo credit: Kazan Japanese Facebook Page
Here's a great alternative to Man Man when you've got that unagi craving, but don't want to queue or are broke AF. Favourites amongst my colleagues include the Terayaki Chicken, Red Miso Pork Katsu and the Unagi Don. Affordable prices with restaurant quality food!
Address: 335 Smith Street #02-003 Chinatown Food Complex Market & Food Centre, Singapore 081006
Hours: Mon to Sun 1130 AM - 8 PM, Closed Saturdays
Phone: 8455 5229
4. Fish Bee Hoon Soup (Everton Park)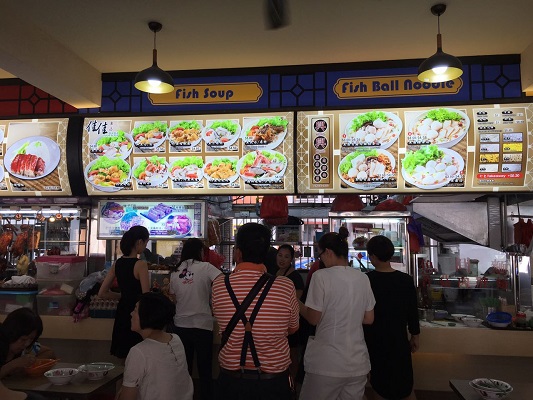 A food centre just across the road from Cantonment Police Complex, the Fish Soup here is pretty decent and worth a try! You'll often spot doctors around having a cheap and quick meal.
For $4.50 a bowl, you can get a generous serving of fresh sliced fish. The soup is also very flavourful. Good for takeaways, especially for someone sick who needs a lighter diet!
Address: Blk 7 Everton Park, Singapore 080007
Hours: Mon to Sun 9 AM - 8 PM
Phone: -
5. Maria Virgin Chicken (Chinatown Food Centre)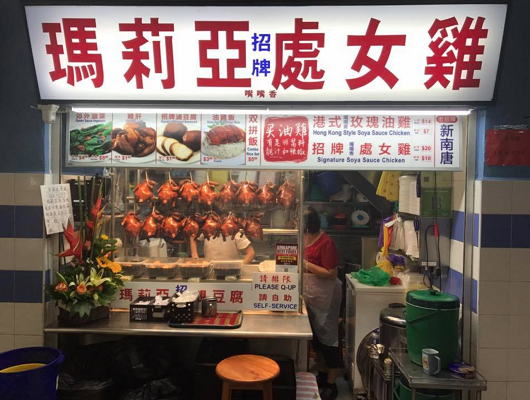 Photo credit: Maria Virgin Chicken Facebook Page
There're 2 types of chicken to choose from - the normal HK-style chicken, or the Signature Virgin Chicken. I tried the Signature Virgin Chicken ($10/half chicken) and personally feel that it's better than the nearby Hawker Chan.
The accompanying sauce is rich and permeates through the chicken. Even the chicken breast is tender! Special mention to the Braised Tofu too, a generous portion of silky smooth tofu that's soaked up the savouriness of soy sauce. Do note that the queue during lunch hours tends to be long, and moves relatively slowly.
Address: Blk 335 Smith Street, #02-189 Chinatown Complex Food Centre, Singapore 050335
Hours: Tues to Sun 7 AM - 4 PM, Closed Mondays
Phone: -
6. Hwa Yuen Porridge (Tiong Bahru Market)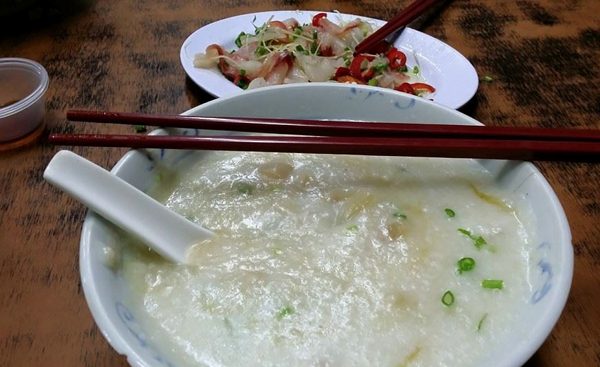 Photo credit: Hwa Yuen Porridge Facebook Page
A colleague of mine loves the cantonese-style porridge at Tiong Bahru Market, and was eagerly waiting for it's reopening. Nothing shouts comfort food more than a delicious bowl of silky smooth and piping hot congee. Another great takeaway option for hospitalized relatives, especially if they're on a "soft-diet" restriction.
Address: #02-74 Tiong Bahru Market, 30 Seng Poh Road, Singapore 168898
Hours: Mon to Sun 730 AM - 1030 PM
Phone: -
7. Hua Bee Mee Pok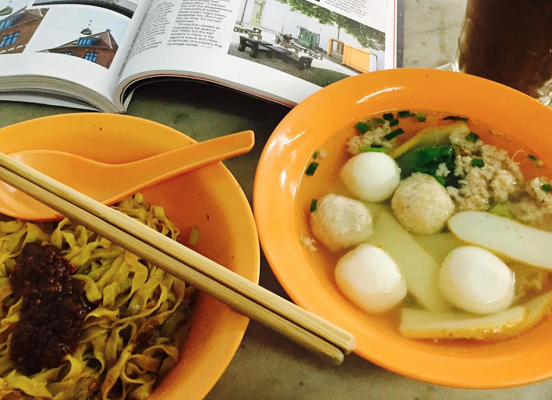 Just a simple bowl of Fishball Noodles or Mee Pok, done the old school way (the stall has been around for 50 years!) A bowl that grandma would approve of.
If you're feeling fancy, you can choose to dine in the hidden Bincho restaurant (a Japanese izakaya at the back of Hua Bee), and have the aunty deliver your bowl of fishball noodles to you too (:
Address: Hua Bee Coffeeshop Block 78, Moh Guan Terrace, Singapore 162078
Hours: Tues to Sun 7 AM - 3 PM, Closed Sundays
Phone: 6438 4567
GUILTY PLEASURES
1. Ciel Pâtisserie (Bukit Merah)
It's no secret that dentists have a sweet tooth themselves. Just down the row of shophouses from Fatty Aunt, you'll find Ciel Patisserie tucked away in a corner. For those living in Hougang, this is the 2nd outlet of Ciel that you're probably familiar with!
Ciel somehow manages to keep their price points lower than what you'd expect. Tarts are priced between $4 - $5, while single cake slices cost from $4.80 to $5.80. A whole Strawberry Shortcake is sold for only $30+, perfect for those last-minute birthday celebrations in office
Address: 146 Jalan Bukit Merah #01-1090, Singapore 160146
Hours: Tues to Thurs 11 am - 8 pm, Fri to Sat 11 am - 9 pm, Sun 3 pm - 9 pm
Phone: 6352 2132
2. Nylon Coffee Roasters (Everton Park)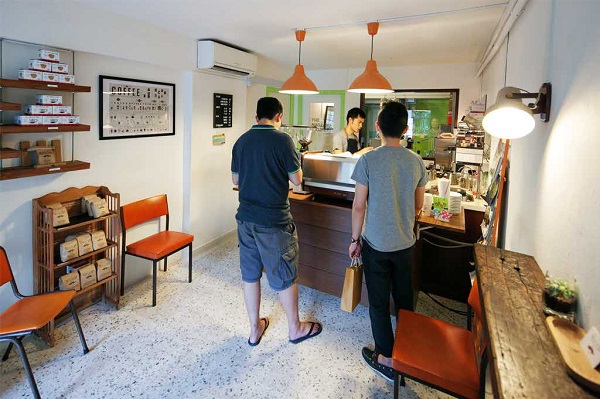 For a quick perk-me-up at work, head over to this coffee joint for a good cuppa. There used to be limited seating, but they've since expanded their cafe space to accommodate larger groups.
A 3 oz White Coffee here is reasonably priced at $3.80. Their blends are full-bodied and smooth. If you like your coffee strong, go for the brew or espresso, which is roasted from single origin beans.
Address: 4 Everton Park #01-40, Singapore 080004
Hours: Mon to Sun 9 AM - 6 PM
Phone: 6220 2330
3. Tiong Bahru Galicier Pastry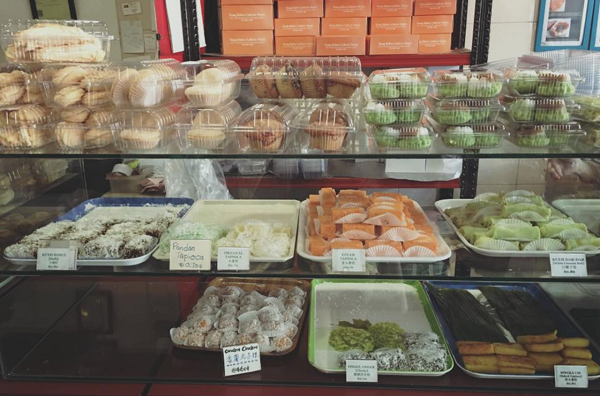 An old school bakery that sells an array of delicious Nonya Kuehs, great to fill up your office pantry with for a high tea snack. Your colleagues will thank you.
Go for the Kueh Dada - soft pandan crepe that encases a fragrant, not-too-sweet coconut filling. The coconut filling here is uniquely white, unlike the usual brown gula melaka ones. The filling in the Ondeh Ondeh did not burst in my mouth as I'd have preferred though.
Address: Blk 55 Tiong Bahru Rd #01-39, Singapore 160055
Hours: Tues to Sun 10 AM - 830 PM, Closed Mondays
Phone: 6324 1686
GROUP EATS
1. Wang Tian Kitchen Zhi Char
Just a little tip - if you work around the area and only have a short lunch break, make friends with the stall owners and get their contact. You can call them up to order your dishes, and have your spread ready on the table when you arrive #likeaboss!
Must-tries are the Claypot Brinjal, Salted Egg Pork Ribs and the Three Egg Spinach (the stock is really flavourful, unlike at other Zhi Char places)
Address: 3 Kampong Bahru Rd, Singapore 169340
Hours: Mon to Fri 9 AM – 9 PM, Sat to Sun 1230 PM - 1030 PM
Phone: 8606 8083
2. Loo's Hainanese Curry Rice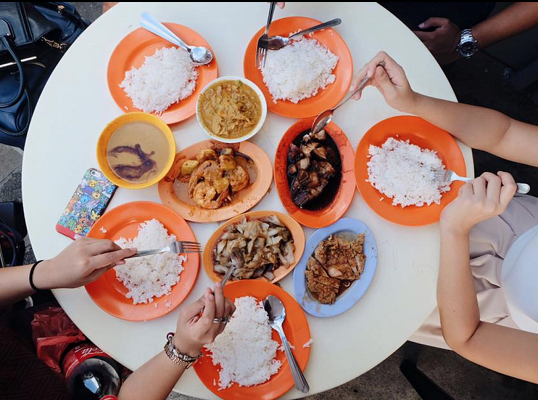 Photo credit: Loo's Facebook Page
Easily walkable if you're at the College of Medicine end of SGH, try to buffer some time as the queue for this place is long, even on weekdays. Go as a group to share and try more dishes.
The prices are very reasonable too. Even after spamming dishes (as seen in picture) it's still less than $10 per head. I love the Pork Chop and Curry Sotong most, and of course, MORE CURRY ON MY RICE please!
Address: 71 Seng Poh Rd #01-49, Singapore 160071
Hours: Mon to Sun 8 AM - 245 PM
Phone: 6225 3762
3. Ka Soh Restaurant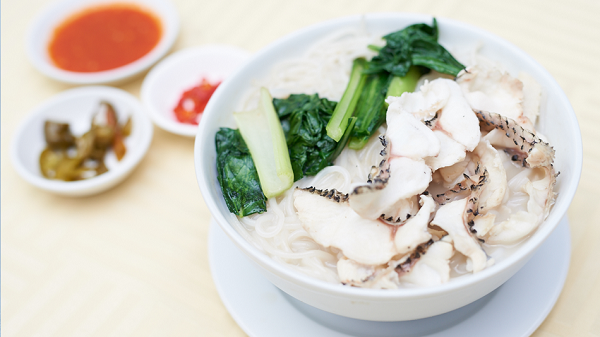 Great for an office get-together, perhaps when your boss decides to treat the department. Housed discreetly in the Medical Alumni Association, this old school "zhi char" restaurant serves up delicious Har Jiong Gai, Cereal Prawn and Deep Fried Frog Legs.
Not forgetting their famous Fish Head Bee Hoon Soup too (although I personally find the stock a tad fishy for my liking).
Address: Alumni Medical Centre 2 College Road, Singapore 169850
Hours: Mon to Sun 1145 AM - 230 PM, 530 PM - 1045 PM
Phone: 6473 6686
4. The Lokal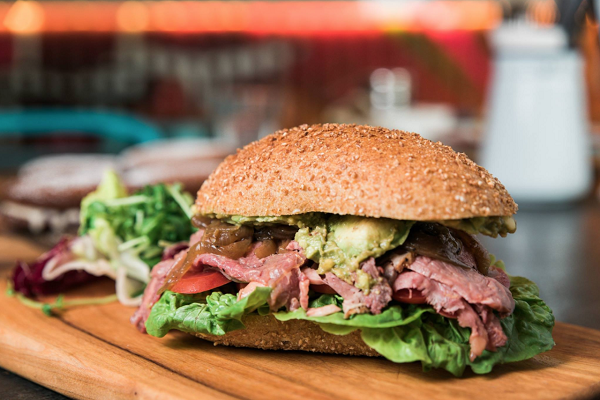 A forerunner in the cafe scene, I chose to include The Lokal here because of their awesome 1-1 offer when you dine here with the Entertainer app, making this cafe worth it for a quick lunch with colleagues.
Get the Roast Pumpkin Salad (you may be a vegan convert after this), the Smashed Avocado and Ricotta Toast. End your meal with the warm Banana Bread. Who says you can't have "brunch" food when you're at work?
Address: 136 Neil Road, Singapore 088865
Hours: Mon 8 AM - 4 PM, Tues to Fri 8 AM - 10 PM, Sat 9 AM - 10 PM & Sunday 9 AM - 4 PM
Phone: 6423 9918
5. Swis Ling Restaurant Butter Chicken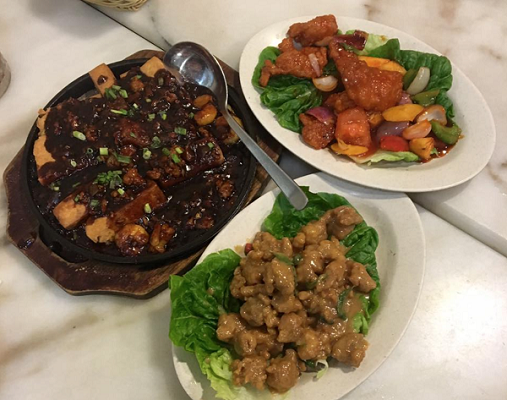 Photo credit: Swis Ling Restaurant Facebook Page
Popular for their Butter Chicken (slightly sweeter than that of salted egg sauce), this is one dish that you can afford to order only if you're hitting the gym later that evening. Their Bak Kut Teh Mee Sua makes for a comforting meal on a cold rainy day too. Simple, fuss-free lunch for the doctors around the hood.
Address: 1 Teo Hong Road, Singapore 088321
Hours: Mon to Sun 7 AM - 1 AM
Phone: 62246110
PAY DAY SPLURGES
1. Nanbantei Japanese (Chinatown Point)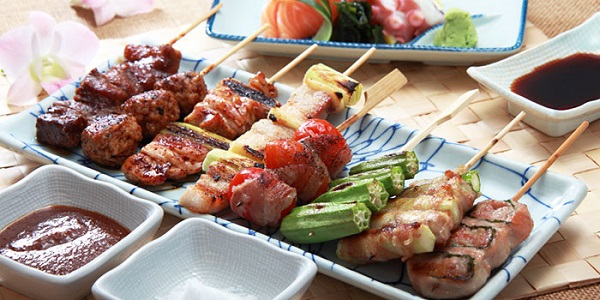 Value-for-money lunch sets! Good for days when you are really stressed with work, and just want to splurge (slightly) on a nicer lunch.
Go straight for the Nanbantei Yakitori lunch set ($13.80) which consists of freshly grilled quail eggs, tsukune (chicken ball), chicken thigh with leek, pork with shiso and bacon-wrapped asparagus. The Yakitori sticks are juicy, and has that hint of smokiness from their charcoal grill. Not to worry if you aren't in a Yakitori mood, they have a variety of other lunch sets for you to choose from. Try not to come in a big group - 6 of us had to queue for 30 minutes to get a seating.
Address: Chinatown Point #02-40, Singapore 059413
Hours: Mon to Sun 1145 AM – 230 PM, 545 PM – 10 PM
Phone: 6443 5659
2. Alakai Poke Bowl (Everton Park)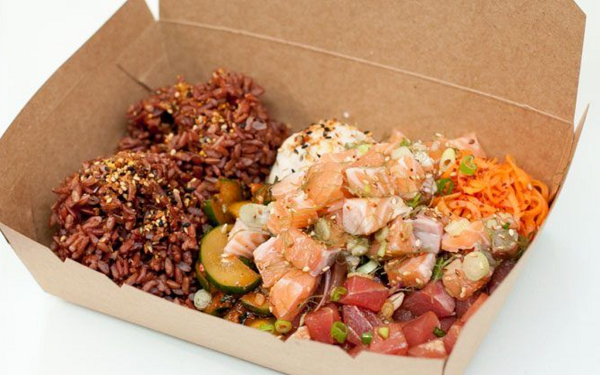 A relatively new kid on the block, Alakai serves up yummy poke bowls. Ideal for those days you feel like having something different from the usual coffee shop fare.
The ever-present and friendly owner is from Hawaii himself. Although there isn't a wide selection of toppings compared to other joints, Alakai really lets its star ingredients shine. Salmon and tuna pieces are generous, fresh, and well-seasoned. I personally prefer this to Loloku, which is also around the area.
Address: 3 Everton Park #01-79, Singapore 080003
Hours: Tues - Sat 1130 AM - 230 PM, 530 PM - 830 PM. Closed Sundays and Mondays.
Phone: 6904 4957
3. Kin Cow (Chinatown Point)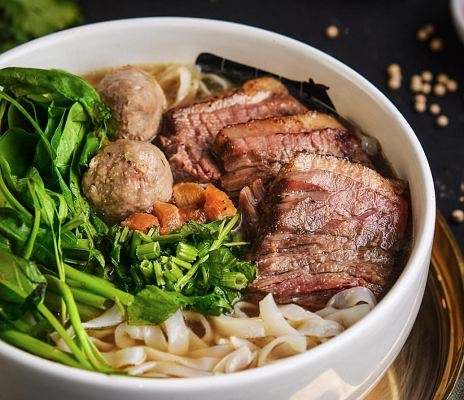 Known for their Thai Beef Noodles ($11.90), the bowls here may be slightly more pricey than the usual fare, which is to be expected with the premium meat used. The soup is light and flavourful, and the beef slices tender. You get to choose from different cuts to the beef. For the non-beef eaters, fret not as they also have other meat options available.
Address: Chinatown Point, #02-34, Singapore 059413
Hours: Mon to Sun 1130 AM - 10 PM
Phone: 6514 9265
4. The Populus Food & Coffee Co.
Unconventional brunch choices done well. Perfect for days when you feel like you should reward yourself for a hard day at work/post-call duties as prices aren't the cheapest. Get the Grain bowls if you're feeling healthy, otherwise the Populus Scramble and Spring Onion with Fried Chicken are some of my favourites.
Address: 146 Neil Rd, Singapore 088875
Hours: Sun to Wed 930 AM - 7 PM, Thurs to Sat 930 AM - 1030 PM
Phone: 6635 8420
5. Stranger's Reunion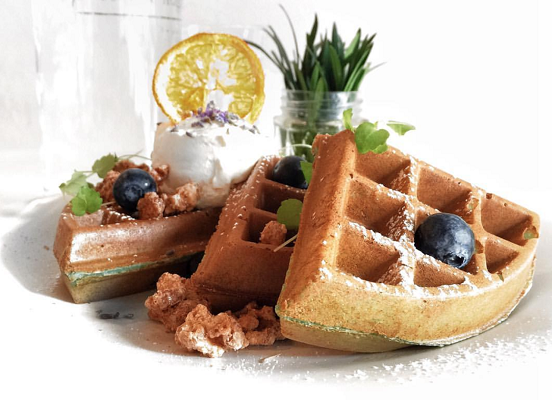 Just right across the road from SGH, this cafe is popular with doctors, dentists and nurses who come by for a quick weekday lunch between shifts. Their buttermilk waffles have remained consistently good over the years. The Crabcake Reunion ($18.90) is delicious. It's a tidy spot to chill at for your mid-day caffeine fix too - great ambience, attentive staff, and their coffee is very, very good.
Address: 35 Kampong Bahru Rd, Singapore 169356
Hours: Mon to Sun 9 AM - 10 PM, Closed Tuesdays
Phone: 6222 4869
---
Just in case you were wondering, all the above are legit and "self-funded" lunch places that I go to on a daily basis with my colleagues.
Dr Meow is a full time practicing dentist, but secretly aspires to be a food blogger instead. She's currently accepting all food tasting invitations (beggars can't be choosers).