A Depressed Patient's Journey Through Singapore's Hospitals Part 3 (IMH Mood Disorder Unit)
Posted on 16 Feb 2018
Continued from:
A Depressed Patient's Journey Through Singapore's Hospitals Part 1 (SGH and Mt Elizabeth Hospital)
A Depressed Patient's Journey Through Singapore's Hospitals Part 2 (IMH General Ward)
IMH Mood Disorders Unit:
| | |
| --- | --- |
| | IMH Mood Disorders Unit |
| Nurses | ★★★★★ |
| Doctors | ★★★★★ |
| Food | ☆☆☆☆☆ |

What's wrong with hospital food?
IMH's Mood Disorders Unit - much better than the General Ward!
A nurse came to escort me to the MDU. He had brought a wheelchair with him, and told me to sit.
I laughed and asked why, because I could walk just fine. He told me it was policy, and I said I understood.
When I got wheeled through the ward doors, it was like a resort. Patients were eating, watching television, and talking to each other. Some of them were talking to their therapists (I assumed).
It was so much better than the General Ward in IMH.
I asked the nurse if I would see the doctor soon, and he told me that my consultation would be the next day. Finally.
Preparing to rest, and making a new friend
It had been a long day. After being given our medicines at around 8pm, we were herded from the open communal area to our resting area.
As I was preparing to rest, a person (who eventually became a dear friend of mine) came up to me and asked me 'what was I in for'.
He called me by my name, and I must have looked somewhat shocked, because he then pointed out that I had a identity label on my bed.
I told him I had Severe Depression, and he told me he had Bipolar Disorder. I replied, "At least you get to experience the highs right?" He laughed. He made my experience at MDU so much better.
Before I went to bed, the uncle who occupied the bed next to mine asked me if I could get his slippers for him, as he had difficulty seeing. As I was doing this, he noticed the wounds on my right arm.
He said, "Young man, I know you are hurting badly, that is why you hurt yourself. Uncle will pray for you because you are kind."
I patted him on his back and teared up, and went to bed.
A big meeting the next day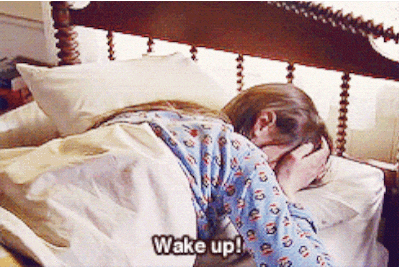 The next morning, after I had showered, I was told that the doctors wanted to see me. I went into the consultation room, and there were so many people: Psychiatrists, psychologists, case managers, student nurses, nurses, pharmacists.
It felt like I was a CEO hosting a board meeting.
As I was being introduced to them by the doctor in charge; I told them I wanted to stop investing in Apple, and move all my existing assets to Samsung.
Just joking. I told them about my history with depression, and how I wanted electroconvulsive therapy (ECT). I said I had received it before and it worked, but I suffered a relapse two weeks after stopping treatment.
Because of that, I wanted to receive maintenance ECT, and I wanted to be able to study during my stay. I had been very cooperative thus far, and I really just wanted to get well.
The doctor told me he understood. He went on to explain the different types of ECT (which I was fascinated by). He gave me 2 days to consider, after discussing with my parents.
I felt so impatient because I would be the one deciding, not my parents. However, as I was still considered a minor where the law was concerned, their consent was a mandatory requirement.
The different types of ECT offered by IMH
This is not how ECT is carried out in modern day!
Here are the different types of ECT that were presented to me, listed in order of efficacy in treating depression:
Bitemporal ECT
Bifrontal ECT
Right Unilateral ECT
Ultrabrief Pulse Right Unilateral ECT (UBP RUL ECT)
Bitemporal ECT is the most efficacious in treating depression, but has the most cognitive side effects (memory loss, problem forming memories, headache)
UBP RUL ECT is the most advanced. It uses a different kind of current to induce the seizure.
Anecdotally, while undergoing Ultrabrief Pulse Right Unilateral ECT (UBP RUL ECT), I suffered ZERO RECENT memory loss and only experienced MINOR cognitive side effects - these also disappeared over time (do note that this was possibly because I am of a young age).
Ultimately I chose to do Ultrabrief Pulse Right Unilateral ECT. I needed to retain my memory, and I experienced some memory loss the last time I did Bitemporal ECT.
DISCLAIMER: This is ANECDOTAL! Do consult the doctors on DoctorxDentist for more accurate medical advice.
Controversy and conspiracy in the MDU

I stayed in MDU for 3 - 4 weeks, and underwent treatment 3 times a week. In my free time, I attended activities and therapy sessions organised by the MDU, studied, and talked to the other patients.
I have many interesting anecdotes to share - I want to preface this by repeating that I was extremely sceptical of many of the patients' viewpoints.
This was because these patients expressed an overwhelmingly negative rhetoric about how the doctors there were bad, evil people.
Conversely, all my interactions with the doctors had been nothing but positive.
People believe what they want to believe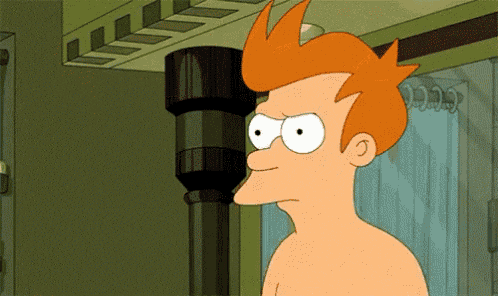 Everyone I spoke to thought I was insane for voluntarily signing up for ECT. They repeatedly used the fact that I slept and appeared less active after ECT to confirm their biases about how it was an 'electrical lobotomy'.
The truth is that my lack of activity was because I had been prescribed Mirtazapine the night before, and its sedative effects were too strong for me. Additionally, going through ECT is not exactly a walk in the park.
It requires a lot of mental fortitude to go through it. People don't seem to realise this, but getting needles inserted into you and having people crowd around you is not fun.
Having to do it so regularly really wore me out, and post-ECT I also had to deal with having Propofol in my system, as well as having a massive headache.
People believe whatever they want to believe.
An NSF in distress
There was an NSF in the MDU who had recently been conscripted into the army. This was despite the fact that he had grown up in the UK, and had lived there for nearly his entire life. As I spoke to him, I could clearly see that he was in despair, and had no idea what to do.
I told him to seek advice from the lead Psychiatrist. I also asked him, "What's stopping you from catching a plane to the UK and never coming back?". He told me that apparently, his parents would not be allowed back if he defaulted.
A Con Artist
There was an auntie who was very kind to everyone. She often shared her snacks that she had bought from outside MDU.
Once, she told me how she got scammed of more than $200K from her neighbour. I believed her, because of how sincere she seemed.
A month after I got discharged, I found out that she was actually a serial con artist who had been jailed before. She had also scammed another individual of substantial monies (like probably more than what I'd earn in a lifetime).
I was so amazed, because I had encountered an actual sociopath. I got to see her mannerisms, and was actually fascinated by how easily she had manipulated those around her, including me.
Con artist sent back to jail for another 7 years
'I'll melt gold, sell it & return money to you' - AsiaOne
A person with Bipolar Disorder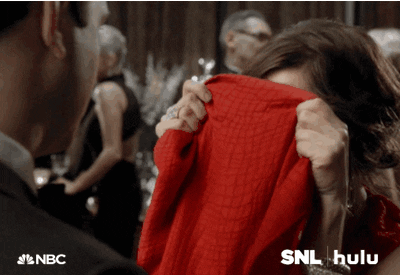 I got to witness a person whom (I assumed) was in his manic phase of his Bipolar Disorder. The things that he did kept escalating. The first thing he did was hit on my visiting sister and ask for her number.
The second thing he did was threaten to rape one of the other females present. I stood up, stared him in the eyes, and told him to get lost.
I was of a smaller stature than this man, so if it did turn into a fight, they'd probably ring the code blue alarm and I'd be wheeled out half dead.
I said, "Let's not fight, and I won't be your enemy." He agreed and we shook hands. De-escalation, often used in criminal psychology.
Nurses are not paid enough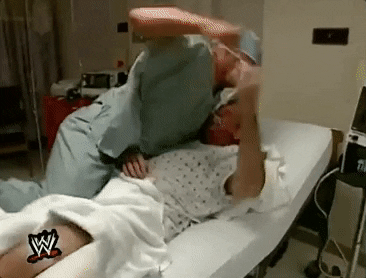 If I was a nurse this is what I'd be doing
I swear to you, the nurses at IMH are not paid enough.
The bipolar man I mentioned above was the first patient I saw who got tied up with a straitjacket.
How did he earn that?
Well, to recap, I was given a meal at about 6.30 am. This was earlier than usual, because I needed to begin fasting for ECT soon.
The man was at the meal table, and I sat beside him. He asked if he could have my food, and I obliged, giving him the bun I had.
After eating it, he asked if he could have my Milo. I said, "No, how about we share?" I would give him half. He said okay, and smiled.
After he finished his food, he then proceeded to get up and bang on the nurses' counter: "I am hungry, give me food."
Don't provoke a nurse
It was not the usual meal time, so the nurses did not offer him food. He started to scream and shout, and even pretended to have a cardiac arrest. The nurses were having difficulties deciding if they should help him.
I secretly put my finger over his nose and told them he was faking it. He then stood up and banged really loudly on the nurses' counter again, which woke up all the patients, and prompted the nurses to ring the alarm.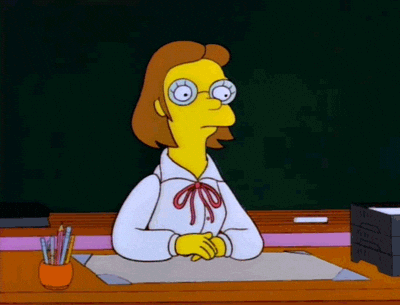 The cavalry arrives
A doctor and security guards arrived moments later. The guards held the man down and dragged him to his bed.
The doctor then injected the man with Haloperidol to sedate him.
I sat on the bed opposite him, mesmerised, while the man spoke gibberish to the doctor.
After a while, the man was visibly sedated. He began slurring.
Eventually, the IMH staff left. I asked the man, "What's going on with you?" He did not reply. Later, he got wheeled out of the ward for being too disruptive.
Other activities and therapy at the MDU
It's also worth mentioning that the MDU also organises "Art Therapy" and "Occupational Therapy", which I did not participate in.
However, I absolutely loved "Pet Therapy" - I got to play with dogs, which sincerely made me happier.
I would say the MDU experience would be subjectively good to a 'normal' individual seeking treatment. But the food is terrible, which is probably due to the fact that I stayed at the MDU for so long. It was so bland.
I could have paid extra to order "Western Food", which was slightly better (according to the other patients), but yeah thanks IMH for making me feel poor. I'm kidding.
I didn't get the upgrade because I didn't want to burden my family financially any more than I already had.
The end of my staycation at IMH
This about concludes my entire stay at the IMH. I got discharged from IMH in a better state (momentarily), and I actually didn't find the entire experience negative at all.
It was enlightening and insightful, and made me grow more as a human being.
I had my pain treated, received insight into my condition, and also booked follow-up treatments for the coming months. Not bad at all.
However, I would say that the General Ward in IMH would be unpleasant and unconducive for the recovery of a depressive patient.
In case you missed it:
A Depressed Patient's Journey Through Singapore's Hospitals Part 1 (SGH and Mt Elizabeth Hospital)
A Depressed Patient's Journey Through Singapore's Hospitals Part 2 (IMH General Ward)
This Is What Receiving Electroshock Therapy For Depression Feels Like
---
Darren Toh is a DxD guest writer, and a former professional League of Legends player who was once the best in South East Asia. He has retired and is currently studying to get into university. He is an oddball who dares to tread where no one else does. He hates the smell of silicone.