A Plastic Surgeon's Guide To Double Eyelid Surgery In Singapore (2018)
Posted on 29 Jan 2018
Double eyelid surgery in Singapore (or blepharoplasty surgery, in medical speak) is by far the most common plastic surgery carried out locally.
Many Singaporean women desire a double eyelid fold to accentuate their eyes, look brighter and more alert, as well as reduce their need for eye makeup.
Men have a lesser requirement – funnily enough, a single eyelid is sometimes deemed more attractive in males! I'm sure you've seen plenty of Korean stars who have single eyelids.
However, if you belong to the former group seeking permanent double eyelids, this article covers all the most popular questions I receive from patients, including:
The price of double eyelid surgery in Singapore
Which double eyelid surgery method will achieve the best results for you
Whether there are any methods to get double eyelids without surgery
How to find the best plastic surgeon for double eyelids surgery
"How come I have single eyelids?"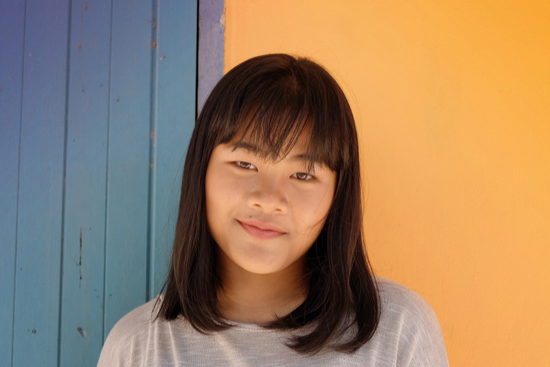 You may be wondering - why am I one of those "unlucky ones" with single eyelids, when all my friends have double eyelids?
Well, double eyelids are creases in the skin formed by attachments between the eyelid skin and the deep eyelid opening muscle.
In your friends with natural double eyelids, it's because these attachments are present and strong.
If you have single eyelids, these attachments are either absent or weak, which can result in a variety of presentations:
Single eyelids
Double on one side and single on the other
Very shallow double eyelid creases
Multiple eyelid creases
Uneven double eyelid crease heights and so on
The way your eyelids look can also change from morning to morning, and even throughout the day!
"Can I get double eyelids without surgery anot?"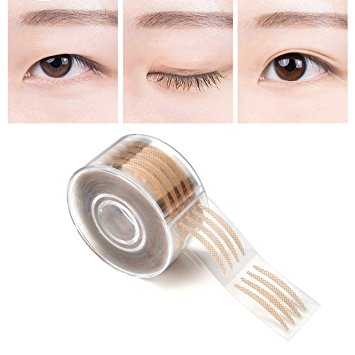 The short answer is yes, but they are only temporary measures. Surgery is the only consistent method to create symmetrical and defined double eyelid creases.
The 2 main non-surgical methods that my patients often try before coming to see me are:
1. Double eyelid tape or glue to form temporary attachments
Double eyelid tape or glue helps to form temporary attachments to the underlying muscle after months to years of use.
However, the resultant double eyelid crease is often shallow or inconsistent.
Furthermore, the prolonged use of these items will result in droopy eyelid and excess skin. This lax skin rolls over and gives the appearance of a double eyelid, but it's not a "true one".
It's a vicious cycle as your eyelid skin droops further and more tape or glue needs to be use, which worsens the situation.
2. Plexr machine to "create" double eyelids using plasma
This is only suitable for mild upper eyelid tightening, so that previously covered or low double eyelid creases are made more obvious.
It's not meant to create double eyelids from single eyelids. There's also a risk of burns and pigmentation where the plasma is applied.
"Ok, so how does double eyelid surgery work?"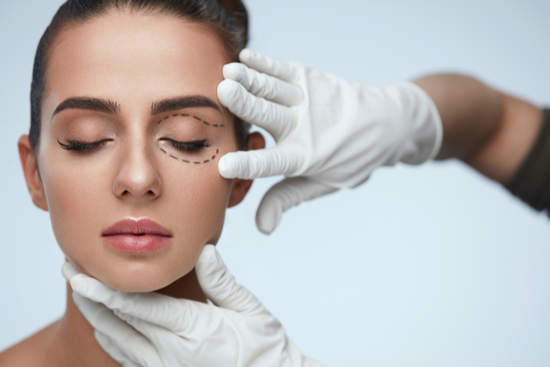 I break it down very simply for my patients – you can choose between:
Non-incisional (known as stitching) or
Incisional (known as cutting) surgery to create double eyelids
This post compares between the suture method and cutting method for achieving double eyelids.
The stitching method is a scarless technique, and has very little downtime.
It's done through the placement of 6 sutures per eyelid through 4 small holes, which creates a bond between the underlying deep tissue to the eyelid skin, and simulates the natural attachments that are missing.
For the cutting technique, there's a longer downtime at 2 to 3 weeks of swelling. This method requires an incision in the eyelid skin where the final crease is meant to be.
I then create permanent attachments between your eyelid skin and the underlying deep muscle below.
This technique also allows me to do many other things such as:
Enlarge the size of your eye
Change the shape of your eye
Remove loose skin and excess fat
Although a cut is made, many of my patients do not have a perceivable scar after 4 - 5 months due to meticulous surgery techniques.
What's the price of double eyelid surgery in Singapore?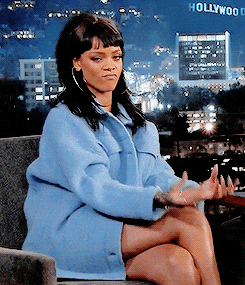 In Singapore, non-incisional (stiching) double eyelid surgery costs between $3200 - $4000.
Incisional (cutting) double eyelid surgery costs about $3800 - $4500.
Here's an example of the costs breakdown of the final bill for the stiching method:
Consultation: $160
3 x reviews: $300
Special sutures: $105
Medication: $20
Surgeon fees: $2303
Day surgery: $500
Sedation/anesthesia: $300
Total: $3688 excluding GST
What happens during double eyelid surgery?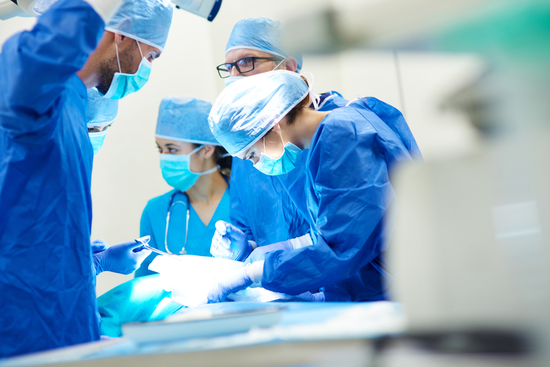 1. Before the surgery - markings and measurements!
First, markings are made on your upper eyelid pre-surgery, and a simulation is done to check for symmetry and if you like the final look.
2. Sedation
For double eyelid surgery performed at my clinic, a sedative is then administered to keep you sleepy before local anaesthetic is applied to your upper eyelid.
Anaesthetic eyedrops are also instilled into your eye.
3. Surgery - stitch method versus cutting method
For the stitch method, 4 small holes are made to allow the sutures to be placed. The whole process takes only 20 min for both eyes.
For the cutting method, an incision is made, and relevant procedures are then performed. For example:
Excess skin or fat removed
Eyelid muscle tightened, etc
Finally, sutures are placed to permanently attach the skin to the muscle below.
For both methods, the sedation will be reduced at the end, so that you can open your eyes to check the symmetry and final result.
"Okay, double eyelid surgery sounds super painful."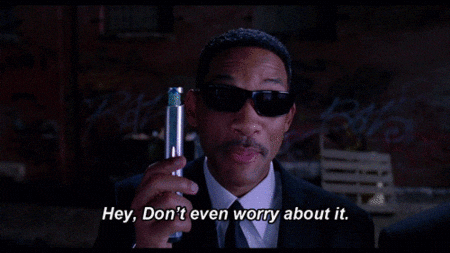 I try to make it as comfortable and unscary as possible for my patients. You won't see or hear anything while under sedation. Local anaesthetic also allows for pain-free surgery.
Your entire recollection of the experience should be that of going to sleep, and waking up with double eyelids.
After the surgery, all you'll feel is some aching and tightness, especially in the mornings when you wake up. This will go on for a few days after the procedure due to the swelling.
Will your double eyelids after surgery be permanent?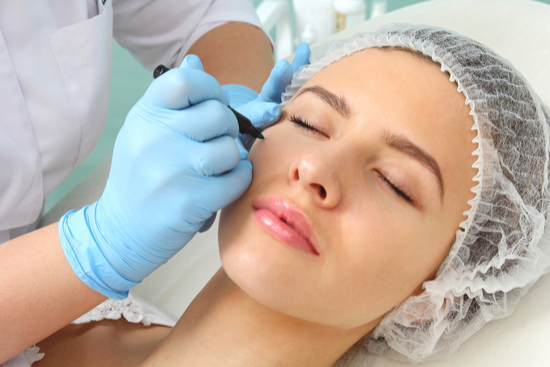 The cutting technique is considered to be a permanent way of creating double eyelid creases.
For the stitch technique, 9 out of every 10 patients will still have a defined double eyelid crease even after 10 years.
However, 1 out of every 10 will not be so lucky. I find these to be the ones who:
Constantly rub their eyes (a subconscious act)
Wear stick-on lashes constantly
Have eczema of the upper eyelids or
Have very thick and heavy upper eyelids (shouldn't use the stitching method in the first place)
Yes, you read that right. Double eyelid surgery CAN fail
For double eyelids to be permanent, your body has to form scar tissue between the skin and the muscle below. This occurs virtually 100% of the time with the cutting technique.
On the other hand, the stiching method relies solely on sutures to create the double eyelid creases, which results in a higher failure rate.
Other causes for the stitch method failing more often include:
1. Poor technique
Your surgeon is inexperienced, uses an old technique or too few stitches (the worst being the single suture method) or even absorbable stitches.
2. The stitch method isn't suitable for you
You may be a poor choice of candidate for the stitch method if you have thick heavy upper eyelids or eczema of the upper eyelids. Your surgeon should discuss these factors with you.
3. Lack of scar tissue formed
Unlike the cutting method, the stitching method doesn't create any area to stick down your eyelid to the muscle below.
Which double eyelid surgery method will achieve the best results for you?
My personal opinion is that the cutting method is far, far superior to the stitch method if you ignored the longer recovery time and increased costs.
I say so with regards to:
The longevity of your double eyelid
The overall appearance of your double eyelid crease after surgery
The ability to "tweak" other things at the same time (eg. removing loose skin, fat, opening the eye size etc)
How big will the scar be after double eyelid surgery, and is it noticeable?
There's no scar after the stitch method. The 4 indentations where I put the sutures in will disappear completely. This takes anytime between 1 - 2 months, depending on how conscientious you are with applying the scar gel.
For the cutting method, the scar disappears to a skin coloured crease after 4 - 6 months, depending on scar gel application and your individual characteristics.
Patients often worry about the scar that comes with the cutting method. I always reassure my patients that if you aren't prone to keloids, then the eventual scar after 4 - 6 months is as scarless as the one in the stitch method.
What's the most common double eyelid surgery procedure in Singapore?
The most common request amongst Singaporean is for the stitch method, followed by the cutting method.
Many patients prefer the stitch method due to the very short downtime, which means that they don't have to take too much time off work or their social calendar.
Other procedures often requested at the same time are medial and lateral epicanthoplasties. This helps to open or widen your eye, and also changes your eye's inner and outer corner shapes.
How does your doctor ensure you get the best results after double eyelid surgery?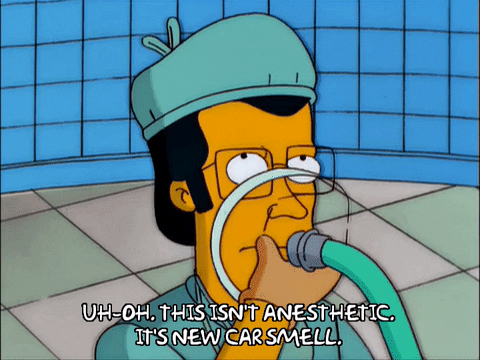 1. Helping you pick the best and most suitable method for your double eyelid surgery!
Your surgeon should recommend the most appropriate method for you. This is after a detailed discussion, which goes down even to the amount of make-up you wear.
It's important to note that some people are only suited to have the cutting method done.
2. Measurements, markings, and simulation for what your double eyelids will look like
Next, accurate measures should be made on your eyelid.
Your surgeon will place some markings and simulate the final results for you, which helps ensure that there's no miscommunication or mistakes.
I'd be very wary if your surgeon only relies on estimation to make the markings, as there is very low room for error in the upper eyelids (even 1mm is a huge difference!).
3. Your surgeon's experience and aesthetic eye
Your surgeon's experience is very important for that aesthetic sense, and to handle any unexpected scenarios during the surgery. This is especially so for revision cases.
4. Aftercare with the help of clinic staff
Lastly, the clinic staff who look after you also play an important role.
My staff are trained to educate all my patients on our pre- and post-surgery protocols, ranging from what food/supplements to avoid, how to take care of the eyelids afterwards and so on.
Will you have any say in what your double eyelids look like after surgery?
Of course! The factors that determine what your double eyelids should look like after surgery are:
Your eye size and shape
The amount of makeup you use
Whether you wear iris enlarging lenses
The position and shape of your eyebrow
Your personal preference!
Your surgeon should spend time simulating various shapes and heights for you during the consultation, and more crucially before the surgery itself.
Will other people be able to tell that you had double eyelid surgery?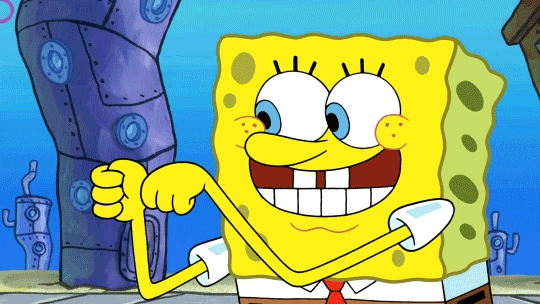 If you are single lidded, then people will definitely be able to tell that you now have double eyelids.
The key is how natural your double eyelids look.
Achieving natural-looking double eyelids is down to the height and shape of the double eyelid crease, which should be compatible to your eyes - your surgeon should be able to advise you accordingly on this.
How long will you take to recover after double eyelid surgery?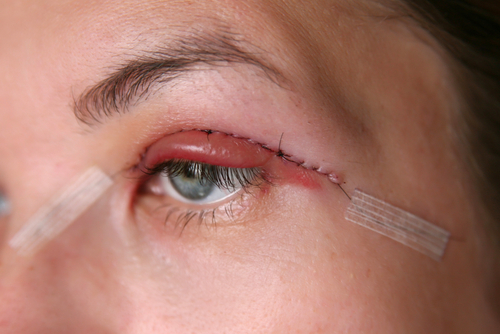 The recovery period for the stitch method is very short and varies from 2 - 10 days, depending on the amount of swelling which differs between people. There should hardly be any bruising.
The recovery for the cutting method is longer. The wound heals in 5 days, which is when the sutures are removed.
The bruising will dissipate after 7 - 10 days, and any swelling will largely resolve after 2 to 3 weeks.
I warn my patients too that their double eyelids after a cutting method will "appear high" initially as compared to the stitch method, but will become natural-looking after 1 - 2 months.
What if you are not satisfied with the results after double eyelid surgery?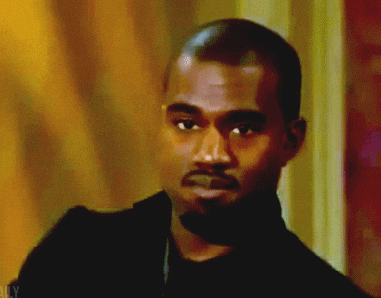 This depends on which part of your double eyelids post-surgery that you aren't happy about.
The good news is that it's often possible to adjust the shape and the height without needing to go through the full surgery again.
However, don't rush in to adjust it too early, as a large part of the initial look will be due to swelling. Adjusting it too early will often make things worse.
A good yardstick is to allow 2 - 4 weeks after the stitching method, and 3 - 4 months after the cutting method before deciding on adjustments.
Of course, there will be that odd case that needs early adjustment. Again, your surgeon is best placed to advise you.
What should you do to achieve the best results after double eyelid surgery?
It's best to be a sloth:
Avoid strenuous exercise or lifting heavy objects
Don't bend over
Keep your head above your chest level as much as possible
A cold compress will also help a lot – my patients who are very religious with the cold compress application often experience much less swelling.
How can you find the best double eyelid surgery clinic in Singapore?

It helps to send an enquiry to a few plastic surgery practices, to get a better sense of their experience and expertise.
Important things to out for are:
1. Pick a high volume plastic surgery clinic that subspecialises in double eyelid surgery
Your chosen clinic and surgeon should perform a good volume of double eyelid surgery.
This is a common procedure, and clinics which subspecialise in eyelid surgery should have eyelid surgery occurring every single day.
If the clinic only does a few eyelid surgeries a week, then it may be prudent to look elsewhere.
2. Go with the plastic surgeon who invests time to help you achieve the best results possible
Find a patient and friendly surgeon who spends time simulating the eyelid crease shapes and heights for you. You should also be comfortable with the doctor, and his aesthetic sense.
It's a little like choosing an ID for your home renovations – the ID, or in this case the Plastic Surgeon, should be aligned with you in terms of aesthetic sensibilities.
---
In summary, it's never easy to choose a plastic surgeon, and to decide on the best method to obtain double eyelids.
The latter requires a thorough consult on the pros and cons of both the cutting and stitching method, combined with a meticulous assessment by your surgeon. He should then be able to recommend the most appropriate treatment for you.
Beautiful double eyelids should last for life!
Dr Samuel Ho is a plastic surgeon at Allure Plastic Sugery. He has worked alongside top plastic surgeons at plastic surgery centres in Korea, such as the Hanyang University Hospital, 101 Plastic Surgery Clinic and BIO Plastic Surgery Clinic. Aside from regular work, Dr Samuel is a supporter of a not-for-profit medical volunteer organization that provides reconstructive facial surgery to young children in Indonesia.