Request Answer
Request answers from expert doctors:
---
---
---
---
---
Are there any risks of hypopigmentation after Q-switched laser to remove a birthmark?
Aesthetic Medicine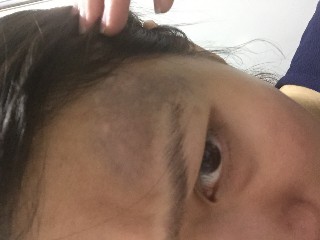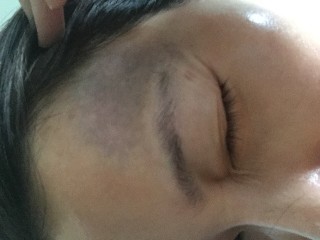 Hi, I had undergone my 3rd q-switched session for my Nevus of Ota 3 wks ago. The pigment has lightened since. The birthmark now looks "powdery" and I'm worried if some lightened/ white spots are signs of hypopigmentation, which can be permanent/difficult to treat. It's like the skin beneath the green patch is a lighter colour from the rest of my facial skin and complete removal means leaving behind a white shape of the birthmark? I don't want to end up with that! How to prevent this and is there a cure for the hypo spots that have already formed? Currently, I receive a strong treatment (needs numbing cream; still hurts) every 5-6 wks, and a lighter one (no numbing) on my entire face every 2 wks. Too aggressive? Should I stop treatment? I rather be safe than sorry. Thanks.
DOCTOR'S ANSWER (2)
The white spots on the forehead are small hypopigmented macules and these are likely due the side effects of the laser treatment. It is usually difficult to speed up the repigmentation process. However, the pigmentation will often gradually improve over time, but in some cases they may be rather persistent.
Naevus of Ota usually requires multiple laser treatment sessions to clear. I agree with Dr Rui Ming that just using the 'stronger' laser is sufficient to treat the Naevus of Ota, and this usually does not usually lead to much hypopigmentation. However, I am unsure of your exact laser settings so it is best for you to discuss this with your doctor.
It does look like abit of hypopigmentation and you are correct that it is difficult to treat (most of the time we will have to rely on our own cells to repigment the area unless you explore other medical repigmentation options).
I would suggest laying off the "gentler" laser treatment that you have every 2 weeks for the hypopigmented areas. That being said, the "stronger" laser treatment that you have every 6 weeks should be able to treat the Naevus of Ota (to avoid the hypopigmented areas). Usually treatment of Naevus of Ota does not leave a white patch.
Nonetheless, I think you should discuss your concerns with your treating doctor.
Hope that helps.
All the best!