Request Answer
Request answers from expert doctors:
---
---
---
---
---
Will dental implants be able to reverse my facial profile changes? (photo)
Cosmetic Dentistry
Dental
Dental Implants
I'm an adult who recently did braces with extraction of 4 premolars two months ago. I noticed severe changes in my cheeks. It thinned out and there is now a hollow shape to it, causing my cheekbones to be more protrusive, which I do not like. In my case, the crowding was mild but the orthodontist decided that removing 4 premolars will be the best as my left facial profile is just a little protruded. My question is, I dislike my facial profile changes thus far. And I heard that going forward, retraction of the front teeth is going to cause a thinner lip and a retracted chin. I do not look forward to that. Currently, my teeth has straightened out and I like how it looks now. Should I consider getting back my 4 premolars by doing 4 implants? Since the gaps are still there.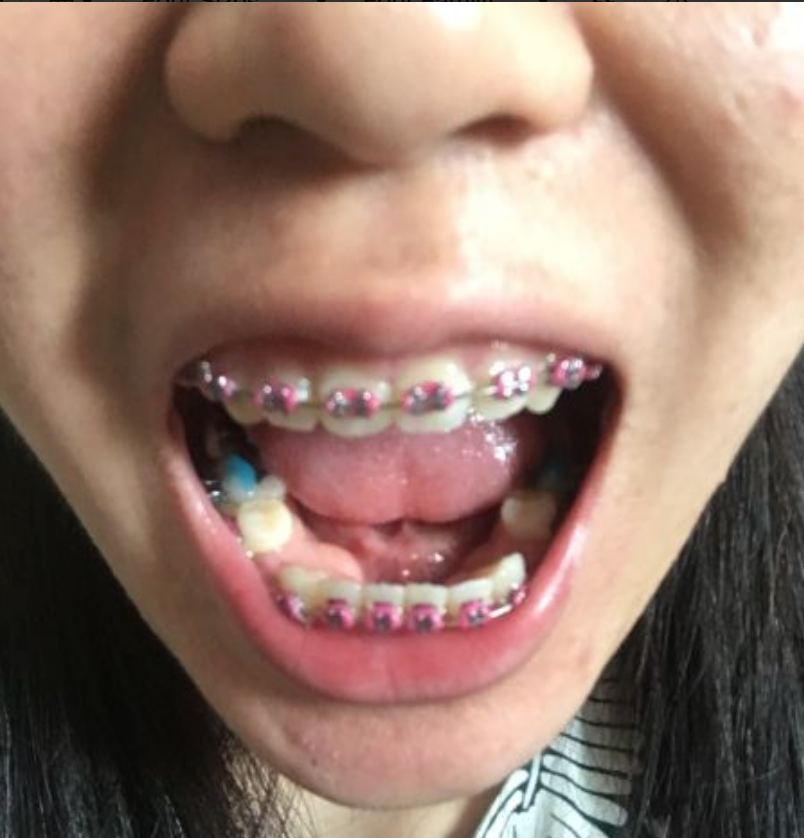 DOCTOR'S ANSWER (2)
I understand your concern about your facial profile changes.
The soft tissue response to orthodontic treatment varies in different individual due to the difference in thickness of the lip and soft tissue, etc. From scientific research, the main changes with orthodontic treatment, be it extraction or non-extraction will be the upper and lower lip moving backwards, usually in the range of 2-4mm according to a local study based on Chinese population.
The sunken cheek appearance most likely is due to slight weight loss due to difficulty in eating. This should improve with time. However, at the same time, I also notice from your photo that your orthodontist had placed a temporary filling (blue colour) on your back teeth to prevent you from biting off your braces. These bite blocks may also temporarily cause your lower face to appear longer and hence possibly the 'sunken' appearance. The appearance may improve after removable of the blocks
Do discuss with your orthodontist about your concern so that he/she can close your remaining gaps in a suitable manner with the help of microimplants, or replace the gaps with implants.
It is very difficult to predict the extent of facial changes due to extraction-type braces treatment. Even for patients who have jaw surgery done, the true extent of their facial changes as a result of the treatment cannot be predicted with 100% accuracy.
The changes that we tend to see with extraction of 4 premolars is reduction in the protrusion of your lips and softening of the nasolabial folds. It is rare that the chin point will change much in an adult.
I am not sure if the hollowing out of your cheeks is due to extraction of the premolars. This usually does not occur to such a great extent with Asian patients due to the thicker underlying dermis layer that supports the skin on top. Weight loss due to a change in diet after starting your braces treatment could also account for this change.
If you wish to not retract the front teeth further to fully close the extraction spaces, you need to let your orthodontist know. There may be residual gaps between your remaining front teeth that need to be consolidated and the root positions need to be parallel BEFORE implants are placed.
After the implants go into the bone, further movement of the adjacent teeth WILL NOT BE POSSIBLE. The person placing the implants needs to work closely with your orthodontist to manage the spaces and the root positions.
Hope this helps!