All You Need To Know About Rhinoplasties
Posted on 29 Jan 2018
Nose jobs, (or rhinoplasties), are one of my favourite procedures to perform as a plastic surgeon. I enjoy discussing with patients on how they can achieve the most aesthetic and natural looking nose possible.
This applies especially to those who are tired of having nose fillers/threads done repeatedly or the typical widened/ill-defined appearance they give the nose.
However, there are many factors to consider in tailoring the best type of rhinoplasty for you. In fact, planning and performing the surgery can get really daunting. This is why many plastic surgeons in Singapore simply choose not to perform rhinoplasties beyond simply placing a silicone implant.
In this post, I will guide you through important areas such as:
How you can avoid a bad outcome after a rhinoplasty surgery
How much does a rhinoplasty in Singapore cost
How you can choose the best rhinoplasty surgeon in Singapore
Up to 55% of Singaporeans seek a revision after a rhinoplasty, as they are unhappy with the results. Reading this post will ensure that you are not one of them!
What do Singaporeans wrongly assume about rhinoplasties?
I think one of the biggest misconceptions that people have is that there is only one type of nose job, or only one type of look that can be achieved.
Rhinoplasties comprise of a whole spectrum of procedures. This can range from a simple silicone implant insertion, to one of the most complex surgeries in plastic surgery.
For me, it really is a balance of these factors:
What the patient wants
What needs to be changed from a surgeon's view point
What is possible based on the patient's nose
Once these are assessed in detail, I will then lay out a formal plan for the nose job. Remember, this isn't unlike carrying out a housing renovation where the client's wishes are balanced against the ID's aesthetic sensibilities and what the characteristics of the house is.
The other misconception is that rhinoplasties are major surgeries with a lot of bruising, downtime, and involve changing the nose completely. Again, this really depends on what is being changed – I've many patients who are able to go back to work looking normal after a simple bridge augmentation after a few days.
Are there any good alternatives to getting a nose job in Singapore?
There are non-surgical alternatives – fillers and threads are extremely popular. Personally, I feel fillers are great if you simply desire a very small change at the area where your nose bridge joins the forehead.
However, remember to never use a permanent or semi-permanent filler – you are exposing yourself to all the possible risks of a silicone implant without the benefits.
"But my friend says that getting nose fillers or threadlifts is just as effective, and no need surgery!"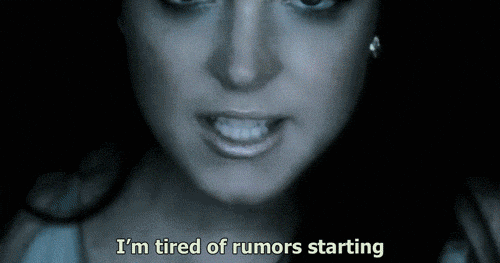 Nose fillers and threads are temporary measures to augment the nose. However, they have a number of limitations:
Need to repeat the procedure every 9-12 months
Good for nose bridge but not effective for nose tip, width of the nose, or changing the length of the nose
Many problems when used to augment the tip and alter the length
Risk of blindness and skin necrosis with nose fillers
They are much less effective, but it allows you to avoid surgery.
Also read:
Nose Fillers VS Nose Thread Lift in Singapore - As Told By Doctors
How much does a rhinoplasty cost in Singapore?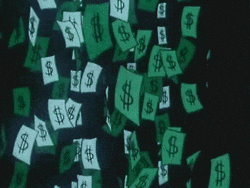 The cost of surgery varies with what needs to be done, as the complexity and time taken will increase significantly.
The range goes between $4,000 - $20,000. That includes:
Surgical fee
Operating room
Facility cost
Anaesthesia cost
Medication, and follow-ups.
P.S. Keen to find out what are your options for rhinoplasty in Singapore? Skip to the end to send a free enquiry to multiple trusted aesthetic surgeons to get their opinions on treatments and costs!
What factors affect the cost of a rhinoplasty in Singapore?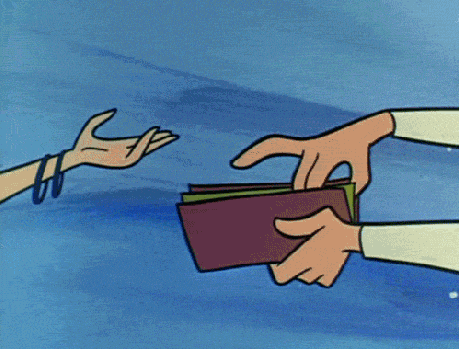 The main factor would be the complexity of the surgery because this affects the duration of the surgery and the number of procedures that has to be done during the rhinoplasty. For example, if the bridge needs to be higher, the nose has to be straighter and longer, and the tip sharper, it is going to end up costing a fair bit more than a simple bridge augmentation.
The next major cost factor would be the facility where it's done. If it is done in a major operating theatre of a private hospital, it's going to cost a lot more. I do many of my rhinoplasties in a simple day surgery operating theatre because that is all that is required.
In fact, I am personally very comfortable within such a setting because I performed many surgeries in simple theatres during my training in Korea. That was the norm over there.
The surgeon performing the surgery also matters as surgical fees also varies from doctor to doctor. If you choose to have an anaesthetist and have it done under general anaesthesia, it is also going to cost more – simple rhinoplasties can be done under sedation and local anaesthesia.
Are there any subsidies for rhinoplasties in Singapore, such as if I have breathing issues?
Functional rhinoplasties, such as for breathing problems after breaking your nose, are performed for medical reasons.
For these reasons, the fees can be covered by Medisave. It can also be covered by insurance, provided the insurance policy was bought before the original injury.
What is the most common rhinoplasty procedure in Singapore?
The most common request I get is for a higher, sharper bridge. This is usually performed using a silicone or Goretex implant. However, I do quite a number of these procedures using the patients' own cartilage from the ear.
The results have been excellent. One reason why it works so well is because you are using your own tissues, so there's no foreign material or risk of infection. This is particularly useful for patients who are heavy smokers or have sinus issues.
What is the rhinoplasty procedure in Singapore like?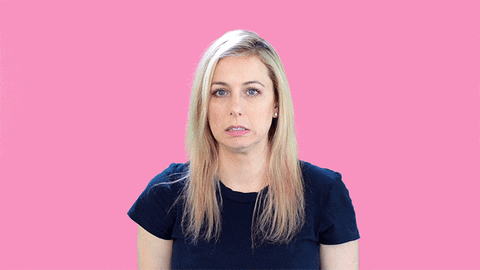 I typically perform the rhinoplasty procedure under local anaesthesia and sedation. This allows the patient to be comfortable and asleep during the entire procedure, yet avoids the issues with general anaesthesia, such as bad nausea, vomiting, sore throat, and so on.
The procedure is done either open or closed – this means I either have to make a small cut on the underside of the nose between the nostrils (columella) or I do it through the nostrils. This depends on what needs to be performed. The procedure can last between 1 to 4 hrs, again depending on the complexity.
What should you expect during the rhinoplasty procedure?
You can expect to be totally asleep and unaware of what is going on. Usually, I will wake the patients up at the end so they can have an immediate look at the new nose with a mirror, just before applying the taping and dressing.
I don't pack 99% of my rhinoplasties, so you can expect to be breathing through your nose immediately after. This makes it more comfortable for my patients during the recovery.
How can you be sure that you will be happy with the outcomes of the rhinoplasty?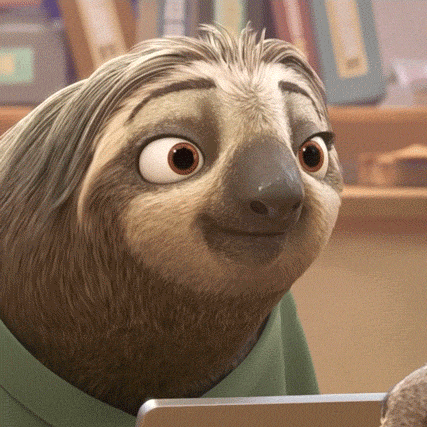 The main step to ensure a good long lasting result is to create a strong cartilage framework under the skin of the nose. This will ensure that the new nose shape withstands the internal scarring that will occur months after.
It is also important to have the pictures of the patient during the surgery, so that I always have a point of comparison point as I am shaping the new nose. This allows me to keep the nose natural looking and not change the appearance too drastically.
You may want to find out what are the 2 most common rhinoplasty procedures done in Singapore
Will your friends be able to tell that you had a nose job?
Yes, because there will be improvements to the overall appearance of the nose. It is a strange question I often get asked; why would you want to undergo a procedure that no one can tell the difference. What's important is that it looks much better after the procedure. The other key factor is that new people you meet shouldn't be able to tell – it should appear that you were born with a nice nose. That is a hallmark of a successful rhinoplasty.
Is getting a nose job painful?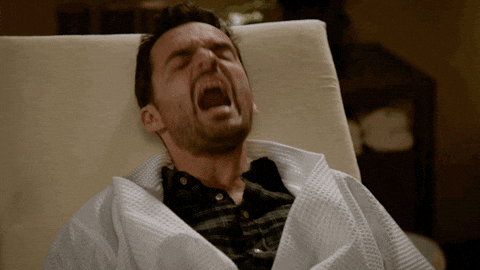 It is not painful during the surgery as you will not feel or be aware or anything. The post-operative discomfort is relatively mild and can be managed with oral painkillers.
How long is the downtime of a rhinoplasty, and what are the side effects?
You shouldn't have much bruising; a lot of my patients hardly have any bruising. Swelling is a given – the swelling in the bridge goes down after a week, the swelling in the tip goes down significantly after 1-2 weeks but may take 3-4 months before the final tip sharpness is seen.
You will have some slight nasal obstruction for a couple of days. After that, you should be breathing normally.
Donor site (usually the ear or ears in my case) also plays a role. The ears will have some swelling and bruising which will resolved after 1-2 weeks. Stitch removal, if required, is in 10 days.
How can you find the best rhinoplasty surgeon in Singapore?
There is no best rhinoplasty surgeon. It is most important that you find a surgeon, who has the same aesthetic sensibilities as you, as it is his/her aesthetic eye that you will be trusting once you lie on the operating table.
Communication is very important. Take the time to discuss with you doctor what you like or want. You should also look at his past works to get an idea of his aesthetic sense. Everyone's idea of a nice nose is different – I have turned away some patients who requested for noses that are way out of what I consider aesthetically-pleasing for their face/gender/race.
Lastly, I'd like to point out that you should be very wary of simulations. They always look too perfect, just like a photoshopped picture. The surgeon may not be able to deliver on this and it would be risky to base your decision on a simulated picture of your new nose.
---
Dr Samuel Ho is a plastic surgeon at Allure Plastic Sugery. He has worked alongside top plastic surgeons at plastic surgery centres in Korea, such as the Hanyang University Hospital, 101 Plastic Surgery Clinic and BIO Plastic Surgery Clinic. Aside from regular work, Dr Samuel is a supporter of a not-for-profit medical volunteer organization that provides reconstructive facial surgery to young children in Indonesia.