The Ultimate Rejuran Guide in Singapore
Posted on 10 Mar 2018
These days, everyone who walks into my clinic wants to erase away wrinkles, diminish pore size and achieve a lifted look — all without going under the knife.
(Also read about Botox treatment in Singapore here).
They also don't want shots of Botox or fillers that require regular upkeep — shots that involve just a cosmetic boost but do not help skin regenerate from within.
Apart from this wishlist, one of the other most common aesthetic requests that we receive on DxD is that patients always ask to look and feel natural.
With our patients becoming savvier and more discerning about treatment options available, we knew we had to look into a true multi-tasking skin rejuvenator.
Get to the point! What treatment are you talking about?
A few years ago, we experienced for ourselves a highly popular Korean aesthetics procedure called Rejuran Healer.
Already a craze in Korea, the treatment is also nicknamed 婴儿针 (baby skin injections), because it involves microinjections of DNA fragments (polynucleotides) that are compatible with our body and restore your skin to baby-soft condition.
In short, Rejuran transforms your skin fundamentally – helping your own skin to heal and continuously reverse the signs of age.
Now, Rejuran is readily available in Singapore, but I still don't think patients fully understand the benefits of this treatment that targets multiple skin concerns. On top of deciding from a host of procedures available, there are now also different types of Rejuran programs to choose from!
Thus, I decided to sit down and create a guide to this hot aesthetics option, and how you can get the most mileage from Rejuran to improve your skin within days, with minimal to no down-time.
Is Rejuran a filler or skin booster?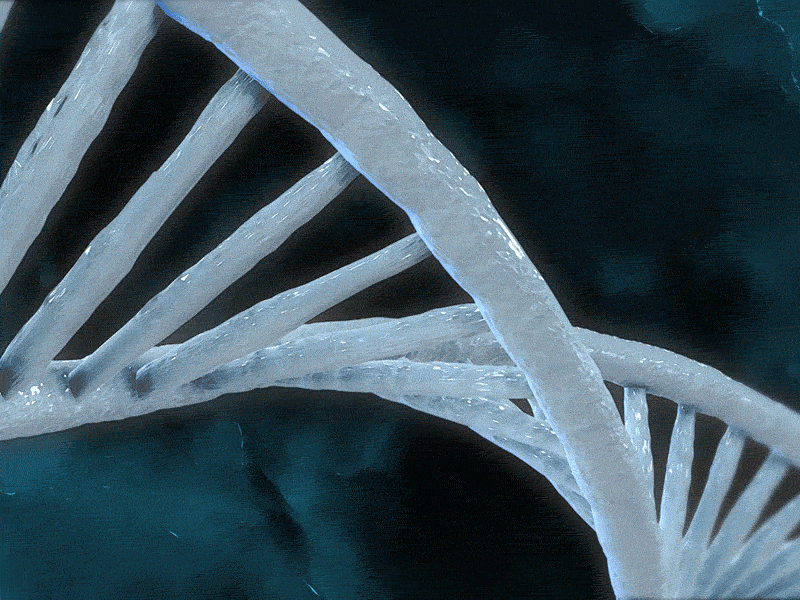 Some folks call Rejuran Healer a "filler", but I personally feel it is even better than a filler.
This is because it promotes your skin to heal itself by restoring the skin's cellular matrix (made up mainly of collagen, elastin, fibronectin and so forth) — hence the word "healer" in its name.
When trying out any kind of treatment, it is essential to ask whether it's been tested and proven.
After all, this is your face (and wallet) we are talking about— you would want to know whether you will get real results from the procedure, and if it's safe.
Harnessed from salmon DNA extract, Rejuran has been shown in studies to reduce premature ageing of the skin.
During one study of three groups — a control group, another that received non-crossed linked hyaluronic acid, and a third that were given Rejuran Healer injections — the Rejuran group reported better skin revitalisation, elasticity and hydration.
This is because Rejuran promotes fibroblast proliferation. As a result, the collagen fibers in the extracellular matrix is denser.
What exactly is Rejuran?
Unlike other highly synthetic fillers, Rejuran Healer is, simplistically, derived from salmon DNA.
Now perhaps the more squeamish reader can skip on to the next paragraph, but it likely all started from a study on rubbing salmon milt (can anyone guess what "milt" is?) on human skin.
This team of scientists found that salmon's DNA improve the skin's elasticity, hydration and overall appearance by the stimulation of dermal fibroblast.
The active ingredient in Rejuran, is so much more than just, say, a fish oil that you ingest through a pill or a slice of sashimi! It is formed from salmon DNA – which has a similar base structure as that of us humans.
Furthermore, this DNA is broken down into small molecular weight fragments that are optimal for penetrating into skin.
Salmon DNA has also been found to be very safe for human skin, and it contains Polynucleotide — a molecule that stimulates cell growth and healing of the skin.
But I am young — Do I need Rejuran?
It is indeed true that Rejuran is great for reversing the signs of ageing, like:
Lifting sagging skin
Improving skin elasticity
Reducing the appearance of wrinkles
However, it is also a potent treatment for addressing skin woes at every age!
Did you suffer from teenage or adult acne? Rejuran Healer is useful for diminishing those pitted blemishes — including deep boxcar scars that can never be camouflaged by makeup.
How? It works to regenerate skin from the deep dermis layer, minimizing pore size and smoothening skin texture along the way.
Like I said, this is a major multi-tasker — and downtime is from just one to two days.
Is it totally pain-free?
I always try to manage my patient's expectations before a procedure so they are not in for a surprise.
Rejuran, unlike most skin booster and fillers are not mixed with lignocaine — a local anaesthetic.
About 0.05ml of Rejuran is injected into the superficial dermis, hence there will be small "lumps" all over the face and it can be uncomfortable during the injection process and for the first day.
To minimise discomfort, topical anesthesia is applied before Rejuran injections. I recommend doing a soothing therapy such as red LLDT LED light immediately post Rejuran to reduce the redness and swelling.
Ok you've convinced me, just give me my Rejuran shots already!

Hold on just a sec! Now that you know more about Rejuran, you should still seek out an experienced doctor: Note that if you are looking to change your face shape or correct any facial asymmetry then Rejuran is not for you.
Also, ALWAYS notify your doctor if you have just had a fat graft injection or filler injection to your face, because it may interfere with Rejuran.
Finally, remember how I said there are different kinds of Rejuran?
Ask your doctor about the best Rejuran program to suit your needs:
Rejuran Healer (medium viscosity) 2ml
This is the form that is often available in Singapore. It is an all-over facial rejuvenator.
Rejuran S (higher viscosity)
This is suitable for acne scars and can be injected deeper within the dermis
Rejuran I (lighter viscosity)
A good option for the delicate under-eye area
Rejuran Healer comes in a 2ml syringe (unlike standard 1ml skin boosters or 1ml fillers), and it is injected into the superficial dermis of the face.
The suggested regime is at two to three weeks intervals, for three to four times. This is followed by maintenance of one treatment every six months to a year.
This injection can be delivered manually over the whole face or with an applicator, with each injection spot located 0.5 cm - 2 cm from one another. I prefer using an injector applicator as this delivers the product quickly and consistently.
Can Rejuran be combined with other treatments?
In South Korea, for a synergistic enhance effect, this miracle healer is done together with non-cross-linked HA (skin boosters), needles RF, HIFU, thread lifts, ablative and non-ablative lasers.
Personally, I have used it together with silhouette soft threads, non-ablative and RF treatment. The results are great!
Does Rejuran help with pigmentation?
Yes, Rejuran Healer has been shown to reduce pigment production right at the cellular level!
In a clinical study conducted by Dr S E Chang et al in the International Journal of Molecular Sciences, proteins related to genes involved in pigment production were downregulated.
This means that Rejuran has an entirely new area of therapeutic function in addition to antiaging and collagen production.
We now have at our disposal, an option to combat Pigmentation and Melasma at the cellular level! This is wonderful news for those with skin pigments as Rejuran can be safely combined with laser and plasma skin treatments.
---
Dr Lee Mun Heng is driven by a passion for helping his patients look their best. He does this by aiming to draw out their natural beauty through the application of safe, minimally invasive and holistic procedures. A graduate of University of Cambridge, Dr Lee read medicine and surgery on scholarship from the Cambridge Commonwealth Trust.